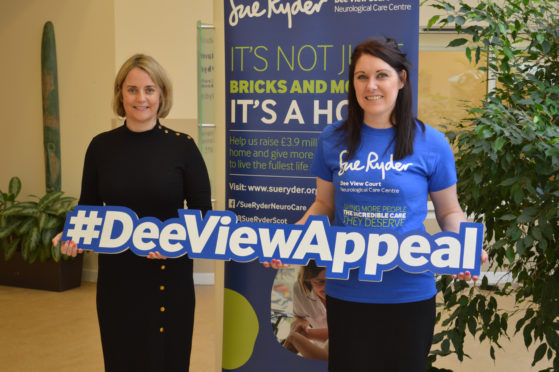 An Aberdeen neurological care home's bid to almost double the number of people it can care for has been given a major boost from a North Sea oil firm.
The Sue Ryder facility at Dee View Court, Kincorth, is the only one of its kind in Scotland and is currently in the process of raising £3.9 million to build an extension with 20 new bedrooms.
It has now been aided in its quest by staff at Apache North Sea, which has donated £92,000 towards the cause.
Of this, £60,000 will be used to cover the costs of building one of the new bedrooms.
New images show how Dee View Court will look after expansion
Meanwhile £30,000 will be used to install patio doors in current residents' rooms, allowing them to have better access to garden spaces and natural light.
Emma Leiper Finlayson, who is heading up the Sue Ryder fundraising initiative, said: "The support we have had from Apache has been nothing short of amazing and we really can't thank them enough, their contribution makes an incredibly meaningful difference.
"Our primary aim at Dee View Court is to help people with complex neurological needs have the best quality of life possible, and Apache's generous donation to cover the cost of one of the 20 new bedrooms will mean one more person in our community can get the specialist help and support they need.
"The new bedroom that they've helped to create will be a life line for one of the 29 people we have on our waiting list, waiting to call Dee View Court their home."
Exclusive: More than 70 new jobs created by Dee View Court expansion in Aberdeen
For more information visit
sueryder.org/deeviewappeal