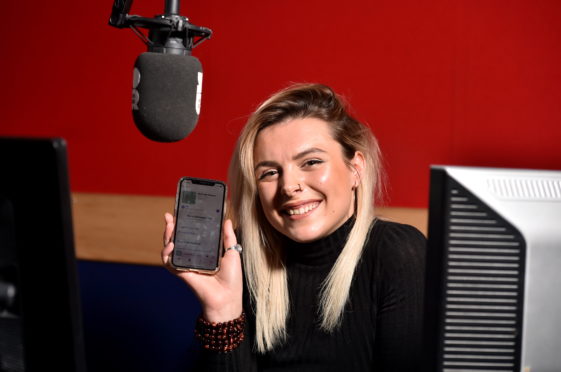 A young woman has opened up about the loss of her dad in the hope of encouraging more people to talk frankly about death.
Meg McHugh's father, Michael, died suddenly in November following a series of health complications including issues with his heart and stomach.
His condition deteriorated so quickly that Miss McHugh was unable to make it home from Aberdeen to the Borders in time to say goodbye.
And while she initially was inundated with well wishes and condolences, she was left feeling "isolated" as people began to dance around the issue with her, unsure of how to broach the subject.
She then took to the internet in the hope of finding like-minded people who could help her through the difficult time.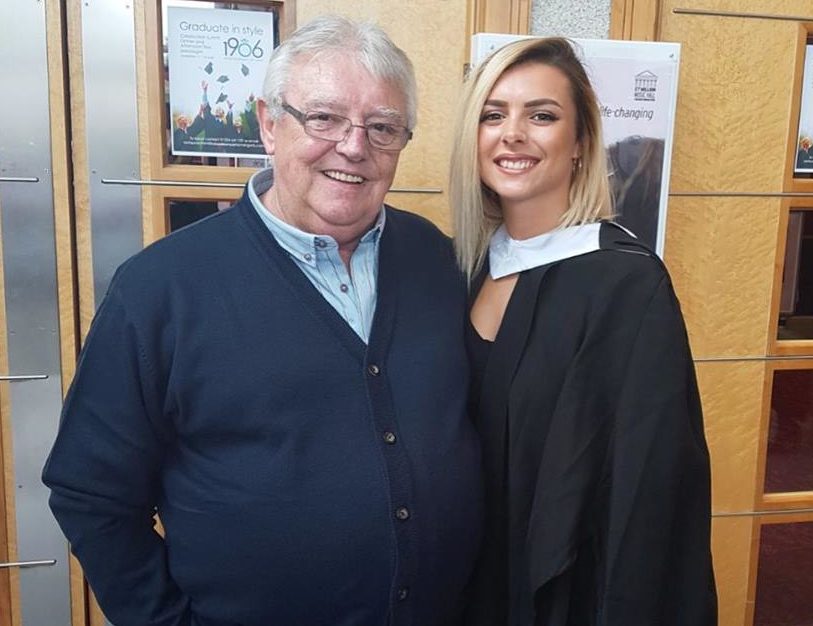 Miss McHugh said: "I didn't know where to turn to get the support I needed but I found that talking about it helped me in my grieving process.
"I decided to make a YouTube video on why society should change the way it deals with grief – from a taboo, swept-under-the-carpet topic, to an open, loving and conversational one.
"I wanted to try and educate those who don't understand how to deal with those who are grieving, and to also try and console those who may also be struggling."
The 24-year-old said she was "overwhelmed" with positive feedback about her open and honest discussion about the loss of her father.
This spurred her on to start a podcast, McHugh Corner, with the aim of helping people to share their stories about grief, and show that people do not have to suffer through it alone.
So far she has released three episodes, interviewing guests about their experiences losing family members and close friends.
And between Spotify and iTunes, the podcast has a five-star rating from listeners.
Episode 3 out now on Spotify/ Apple Podcasts/ iTunes ?️
My fab guest @AngelikaMuzyka talks about her best friend who passed away. She talks all about her experience dealing with grief, how she has come to make peace with it, and how it has changed her.https://t.co/Iw2zmBNFmR

— McHugh Corner (@CornerMchugh) April 8, 2019
Miss McHugh added: "No-one can teach you how to grieve, and the loss of my dad is more than I can comprehend at times.
"But channelling my energy in helping others getting through their own pain, while trying to get through my own at the same time, gives me some sort of strength.
"I would love to hear from more people to help them share their stories about grief and loss."
For more information email mchughcorner@gmail.com