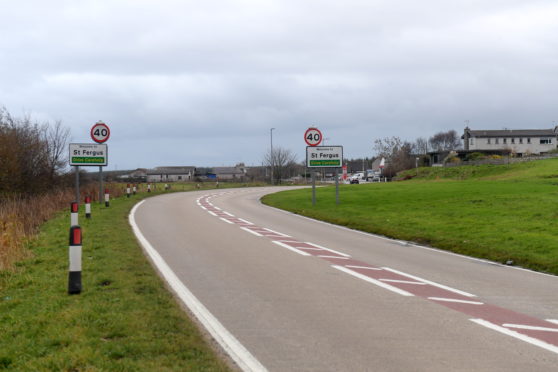 A grazing field in St Fergus has been chosen as the potential site for 21 new homes.
Peterhead-based ARD Properties hope to be given permission to expand the village and have submitted an application to the council.
The site can be accessed from Newton Road and provides a direct connection to the nearby A90 Peterhead to Fraserburgh road.
Drawings submitted alongside the proposals show the project would be made up of two and three-bedroom homes, in six different styles.
A design statement put together by Mintlaw architect and building consultants Baxter Design on behalf of ARD Properties claims the proposed properties would complement existing homes.
The document reads: "Since the A90 skirts around the periphery of the village, Newton Road is the main street through St Fergus and the proposed development will aid in forming a more cohesive streetscape, centering St Fergus around this 'main street'.
"The proposed house types for this development have been selected as the best suited house types from the developer's catalogue.
"These are houses which will be aesthetically similar in style to the surrounding houses of Newton Road and St Fergus and which are proven to be most suitable for the housing market and public demand in the local area."