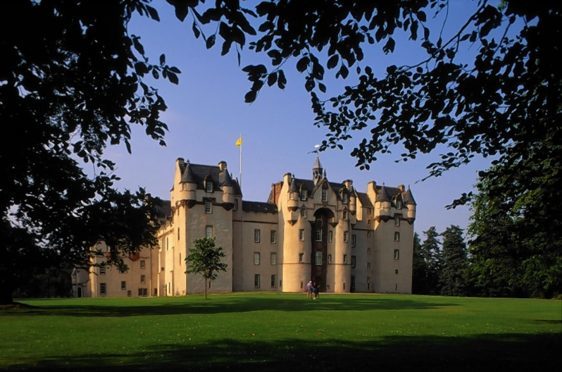 Temperatures across Scotland soared as the country experienced the hottest Easter on record.
Yesterday highs of more than 21.3C were recorded in Aboyne and at Fyvie Castle, the hottest spots further north of Edinburgh.
The north-east's previous record for Easter Sunday, 20.7C, was also set at Aboyne on April 5, 2015.
As families enjoyed the Easter weekend in the Highlands, a 18.6C temperature recorded in Cassley was also noted as "quite significant" by the Met Office.
Dean Hall, from the Met Office, said the outlook looked positive for more sunshine today.
"Easter Monday will bring unbroken sunshine for many," he said."Temperatures are likely to hover around 20C in the north-east, and only be slightly colder in the north.
"While the Western Isles and outer Hebrides has been slightly damp, that will dissipate by today (Monday), and it is unlikely anywhere inland will get any rain.
"It's been a record breaking weekend in Scotland, with new records of 23.5 in Edinburgh and 21.3 in Aboyne, and the next few days will remain warm – hopefully peoples' Easter eggs are being eaten quickly before they get the chance to melt."