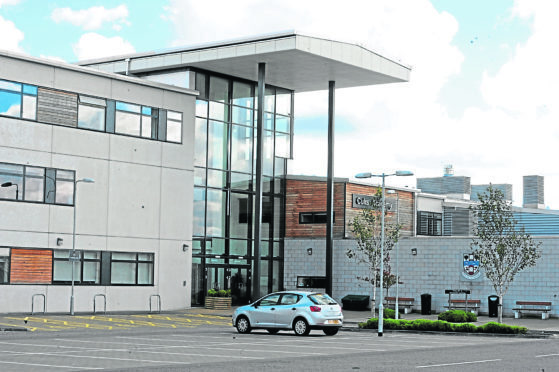 There was horror in the halls of an Aberdeen school this week with pupils told there had been an infestation of creepy-crawlies.
Youngsters at Cults Academy were left terrified on Tuesday after one S6 pupil's "Muck Up Day" practical joke got quickly out of hand.
Whispers quickly spread through classes that a prankster had unleashed a swarm of cockroaches through the corridors – with senior management having to call in pest control teams to ensnare the six-legged insects.
Some children recalled seeing council staff drilling holes in a wall in a bid to locate all of the animals running amok.
Last night a council spokeswoman confirmed that a prank involving insects had been carried out.
But she revealed that the reality was much milder than what had been reported, with the rumour mill opening a large can of worms among the student population.
After putting out some feelers to unearth the truth, the spokeswoman said: "It was the last day before study leave, with an S6 leavers' assembly, a ceremony for S4 and S5 leavers, and the S6 leavers' ball in the evening.
"One pupil, who has not been identified, released a small number of insects in toilets.
"They were not cockroaches, and the insects were removed straight away."