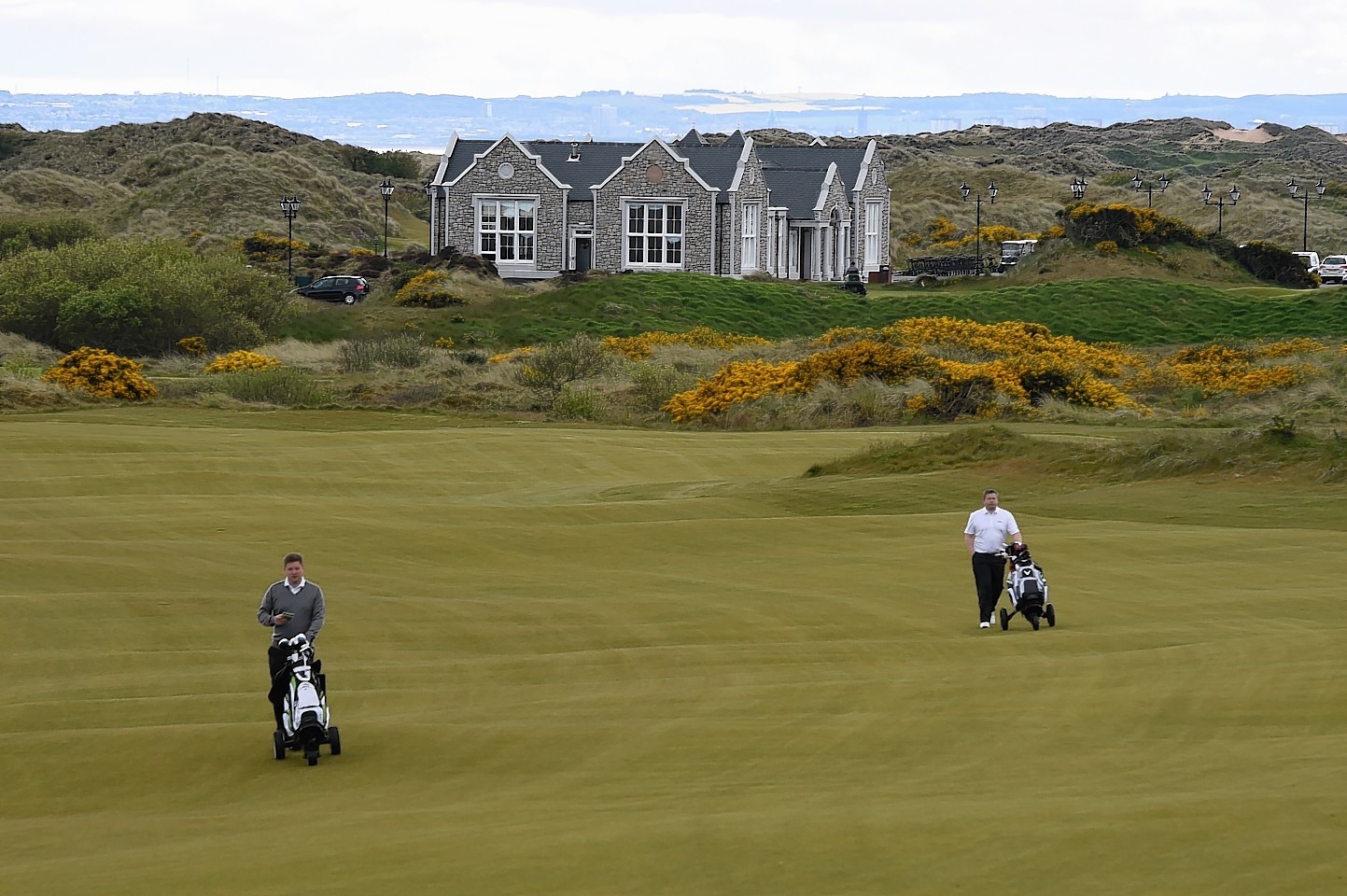 A tearful, impassioned plea by one of the residents affected by Donald Trump's Menie golf development has failed to sway Aberdeenshire Council into apologising for its handling of the development.
David Milne was moved to tears as he addressed a full meeting of the local authority at Woodhill House yesterday as it debated a petition which called on it to apologise.
The online petition created by Huntly resident Clive Smith also challenged the council to promise that lessons have been learnt from what he described as a "sad episode".
But both the ruling Administration and opposition group backed council leader Jim Gifford's vociferous defence of the council's handling of the Trump plans and moved that while the petition be noted, no further action be taken.
Mr Milne asked councillors how many of them would be happy to stand up in public and say that they thought the civic rights and human rights of their constituents were worth less than giving a "little extra profit" to a celebrity multi-millionaire property developer.
He said the developer's formal request made in March 2009 for compulsory purchase of his home and those of his five neighbours – including Mollie Forbes who is now in her 90s – had left them feeling sickened.
"We found out in April 2009 that you as a council – not you as individuals – were quite happy to throw us out of our homes or were considering throwing us out of our homes," he said.
"That is not a comfortable feeling – it is not one that goes away. How many of you would feel comfortable knowing that you could be thrown out of your home tomorrow to make way for someone's pet idea?"
A tearful Mr Milne said: "The feeling of knowing your home is under threat is horrific.
"A home you had built with your own blood, sweat and tears – literally. I took that building from a Coastguard Station and converted it to a one-bedroom house and then extended it.
"And then a very short time after I'm told 'well that's too bad we're going to take it away from you'."
He slammed the council for not taking the opportunity to halt the threat of eviction and for openly accepting that while there was currently no live request for compulsory purchase there is still no guarantee that it couldn't happen again.
Council leader Jim Gifford defended the council's position insisting that there were "no failings in our governance and scrutiny" of the application.
He said: "I will not be apologising on behalf of this council, for the council in 2007 or in subsequent years who simply followed and implemented its policies and procedures at the time in determining a valid planning application that was submitted to us.
"The Menie application got no special treatment either at Formartine Area Committee or ISC and was assessed by our planning officers just like any other planning application."
He added that the local authority had continued to follow due process in terms of all subsequent planning matters pertaining to the Menie development.