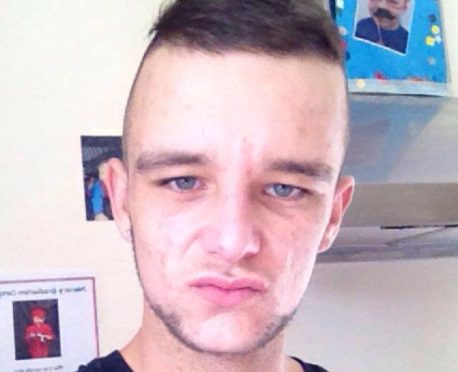 A north-east man has appeared in court after carrying out a violent attack on a woman in her own home and garden.
The woman was at her property in Port Elphinstone when she spotted Darren Livingstone outside at 9am on January 11.
Aberdeen Sheriff Court yesterday heard that Livingstone, 22, had been in a relationship with her for about a year at the time.
Fiscal depute, Colin Neilson, described how the accused carried out a relentless attack on the woman that morning.
He said: "She saw him pick up a wheelie bin and throw it towards her as she stood at the front door.
"Livingstone then grabbed her and threw her to the ground and kicked her, before she managed to get up."
The court heard that a passing dog walker "heard female screaming" and saw Livingstone "drag the victim by her hair across the garden" then slap her to the left side of her face.
Mr Neilson added: "He then caused her head to be thrown backwards and hit off a cupboard door inside."
Police were called and found the woman "crying hysterically" after the accused had fled the scene.
Livingstone, who appeared on remand from HMP Grampian, admitted assaulting the woman by throwing a bin at her, "seizing" her by her clothing, pushing her to the ground, pinning her to the ground and dragging her across the ground by her hair.
He also pleaded guilty to striking her on the head and restricting her breathing during the attack at Ladeside Gardens, and pushing her in a way which caused her head to strike a cupboard.
Defence agent, David Sutherland, withheld mitigation until his client returns to the court to be sentenced on May 24. Livingstone was remanded in custody.