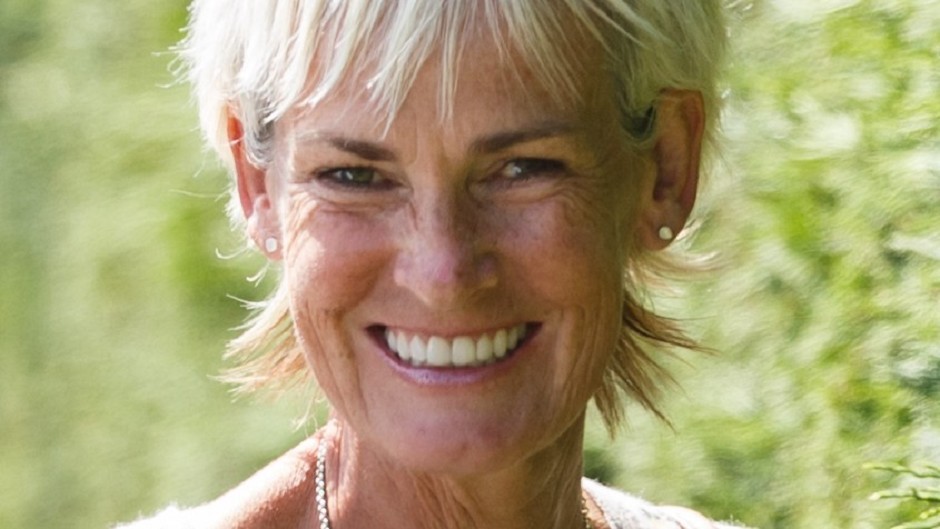 Judy Murray was introduced to the Music Hall's stage by sports writer Graham Spiers last night, who said: "Welcome, as someone never wrote, the Margot Fonteyn of tennis."
Despite the tennis star's vast array of achievements, outwith her two famous offspring, even Judy accepted that it was her notorious stint on Strictly Come Dancing in 2014 that truly cemented her celebrity status.
Paired with Anton du Beke, she went out in week eight, but stated that she found the barrage of negative reviews of her dancing "rather funny."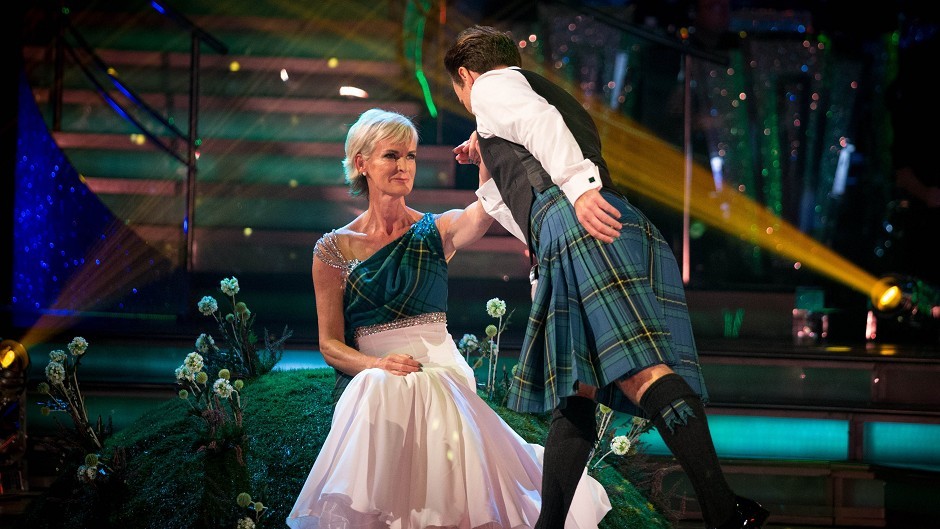 Sat comfortably on stage, she highlighted to her Aberdeen audience that the show helped to dispel her image of being "a pushy, emotionless sports mum".
But in a life highlighted by her son's successes – both Andy and Jamie have three Grand Slam titles, Olympic gold medals and the Davis Cup between them – Spiers made sure to that Judy's own career was not overshadowed.
With 65 titles under her belt, the former Scottish international became Scottish National Coach in 1995.
And after years of success coaching players, she developed several tennis initiatives including the Judy Murray Foundation which seeks to bring tennis into remote and deprived parts of Scotland.
In explaining her work with the Foundation, which Spiers described as "tennis evangelism", she noted her work to back three new tennis courts at Garioch Sports Centre in Inverurie as an example.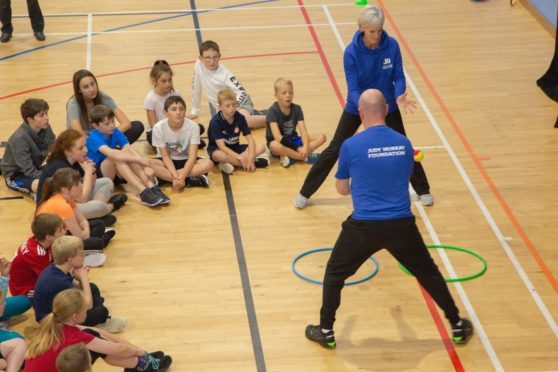 She said: "I was reluctant to rock the boat at first, but ended up doing a lot of rocking.
"In Inverurie, they had applied for funding for indoor tennis courts – having had no new ones in around 20 years.
"I came up and helped network and build up a workforce, and helped convince people that it would be vibrant and sustainable decision and help get many more people into tennis."
Judy covered a variety of topics in her appearance at the Music Hall last night – ranging from a lack of Lawn Tennis Association (LTA) funding allocated to Scotland, the effect of screen time on children and sport, and the issue of obesity across the country.
But she still managed to keep the tone light where possible.
One of the 59-year-old's most memorable quips came when she was describing Spanish pro player Feliciano Lopez.
The former world no.12 – who Judy affectionately referred to as 'Deliciano' – had previously been the object of Judy's twitter affections.
I have never been a fan of wet
T shirts.
Until now. pic.twitter.com/3qA7YWY4Wf

— judy murray (@JudyMurray) March 22, 2018
Gushing to the crowd, she said: "I thought I was private messaging someone when I first complemented him on Twitter – I didn't realise the whole world could see.
"He really is a fine specimen though.
"Roman God-like with a nice… backhand."
Judy Murray's memoir Knowing the Score is out now.