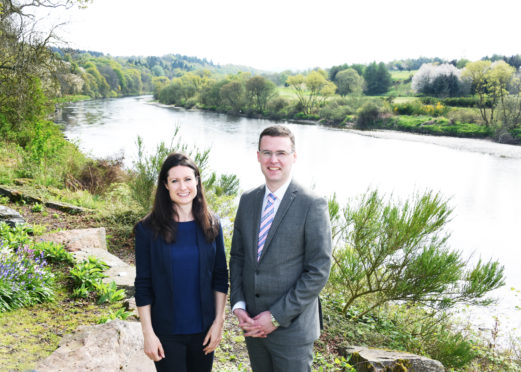 A north-east hotel will donate £1 from every diner's bill to help raise more than £10,000 for the River Dee Trust.
Maryculter House, which is nestled on the banks of the Dee, will donate the cash to the organisation to help it continue to manage and improve the river.
The hotel welcomed more than 40 guests to a Ghillies' Lunch on Sunday to launch the campaign.
Peter Walker, managing director of the hotel, said: "Maryculter House sits on the banks of the River Dee and as such is a big part of the hotel's history and future. Through every season we see its ever-changing meander and we want to help those who care for it throughout the year.
"I have always felt strongly about supporting our local businesses and charities, and contributing to this well-deserved cause, by adding £1 and then donating from every bill paid in our restaurants, is absolutely in line with our ethos.
"Over the course of the year we have set the target of about £10,000, which will have a huge impact on what the trust can do to ensure our beautiful river is maintained and fishing stocks are protected.
"And, what better way to celebrate our fantastic river than by hosting a lunch for those men and women who work on it throughout the year."
Dr Lorraine Hawkins, river director for the trust, said: "We are delighted that Maryculter House has chosen to support the River Dee with this innovative fundraising idea.
"As a local charity, we recognise our place in the Aberdeenshire community in both managing and restoring the habitat of one of the most famous salmon rivers in the world and helping those living in the area to learn more about the river and the wildlife that depend on it.
"We are very grateful to Peter and his team for recognising the importance of financially supporting our work, which will help us maintain our wonderful river as a thriving natural environment."