A relic of the country's railway past rolled back into the north-east today.
The Union of South Africa is one of the world's most famous steam trains and was based at Ferryhill in Aberdeen for four years, between 1962 and 1966.
Crowds gathered to watch as the green locomotive – numbered 60009 – returned to its former berth.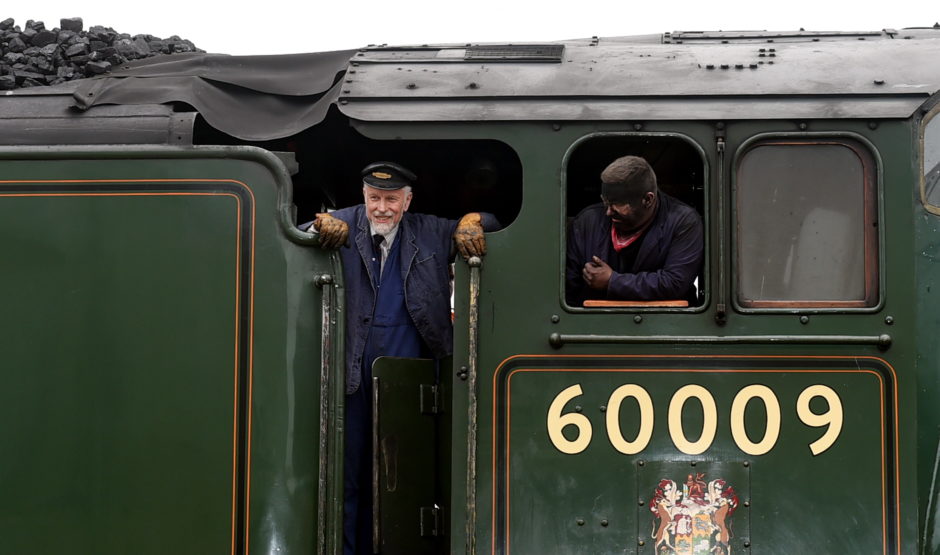 It is the second train to visit the new turntable, which was installed by the Ferryhill Railway Heritage Trust.
The engine made a one-day trip from Edinburgh to Aberdeen. And on Sunday it will return to the site after visiting Linlithgow.
The LNER A4 class of locos was designed by Sir Nigel Gresley for express trains on the East Coast main line. Other members of the same class include Mallard, which holds the world speed record for steam locos.
Visitors who missed it can view the locomotive being turned at about 2.30pm on Sunday.
It is the second visit of a locomotive to the turntable, following a visit from the Tornado, the first steam train to arrive in the region for more than 20 years.
The trust spent two years restoring the turntable, in work which cost £86,000.
There will be seven locomotive trips to the region this year.
It's full steam ahead for the return of charter train trips to Aberdeen