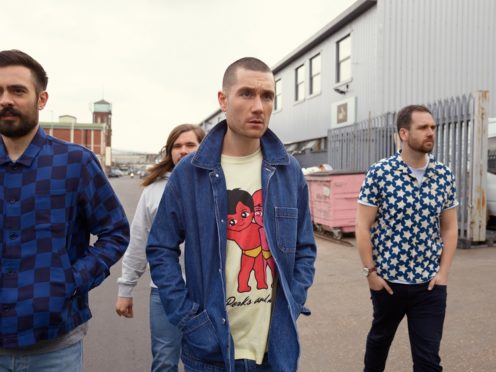 One of the UK's biggest acts will play their only Scottish gig in Aberdeen later this year.
Bastille will play Aberdeen's Music Hall in December in what they have promised to be a "very intimate" evening.
The announcement was made to coincide with the band's third studio album being released – Doom Days.
The Brit award winning four-piece have sold over 8 million albums worldwide – with hits including Pompeii, Happier and latest single Joy.
Formed in 2010, the group began as a solo project by lead vocalist Dan Smith, but later expanded to include keyboardist Kyle Simmons, bassist and guitarist Will Farquarson and drummer Chris Wood.
Dam Smith said: "Doom Days is a record that celebrates real human connections and urges us to keep searching for moments of elation.
"It's an album that starts in the middle of an Uber ride through the city streets and ends waking on the kitchen floor with the healing sounds of euphoric new single Joy, which sees the demons of life's hangovers dispelled by a simple phone call from someone special.
"That glimmer of hope at the end of the album says everything – the smallest human gesture can pull you back from the brink."
#doomdaysarecominghttps://t.co/eP9Uj9UmdA pic.twitter.com/htAzTvbES5

— BASTILLE (@bastilledan) April 18, 2019
The band has announced nine intimate dates throughout the UK – and promise these "unique" shows will give fans the opportunity to experience an "apocalyptic party" club night.
Fans will be warmed up with DJ sets before being taken on a journey through the narrative of the album, which the band will play live from start to finish.
Bastille will play Aberdeen Music Hall on Sunday 1 December.
For tickets go to: www.bastillebastille.com/live/