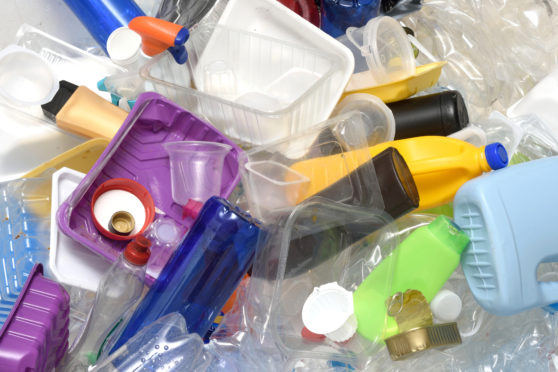 A leading environmental group has rubbished a new move by Aberdeenshire Council to remove recycling bins from households who repeatedly use them for non-recyclable waste.
The council has this week started to enforce a raft of measures to prevent refuse that cannot be recycled ending up in the wrong place.
But Friends of the Earth fears that by stripping bins from the worst offenders, officials risk hindering rather than helping the region's green efforts.
Contamination crackdown begins: Refuse collectors to look through recycling bins
Entire loads can be considered "contaminated" and must be disposed of by the council at an additional cost to the taxpayer if enough non-recyclables are put in recycling bins.
In an effort to lessen those costs and prevent waste being needlessly sent to landfill, Aberdeenshire Council this week introduced new enforcement measures.
They sit alongside a programme designed to better educate households that repeatedly present contaminated bins on precisely what can and cannot be recycled.
Those who ignore the advice and continue to flout the rules have been warned they may have their recycling bins taken away from them.
However, the Friends of the Earth say that this measure must only be used as a last resort against the most serious offenders.
Gregor McAbery, coordinator of Aberdeen Friends of the Earth, said: "We all need to do our bit to ensure that we recycle and compost all that we can from our waste.
"In principle, it is absolutely right for councils to monitor waste produced and provide suitable guidance to their customers in order to help them to do the right things.
"We could not, however, support the removal of recycling from households who get it a bit wrong.
"I think there would have to be really serious and repeated abuse of the system to justify such action."
A spokesman for Aberdeenshire Council said more than 5,300 people have viewed the authority's A to Z recycling guide on its website since last Friday.
He said: "It is absolutely right to say we all have a part to play in recycling more and ultimately improving our environment.
"That is why these procedures, which have been part of our practice prior to now, have been formalised – to give us the power to tackle those people who refuse to play their part.
"Education is the main tool which we will use to push up recycling rates and send less to landfill, with the removal of recycling bins an absolute last resort for serious and continued misuse, only after we have attempted to work with the householder.
"We issued guidance to households prior to our contamination campaign, and have also produced a detailed A to Z guide to recyclates which is proving extremely popular."