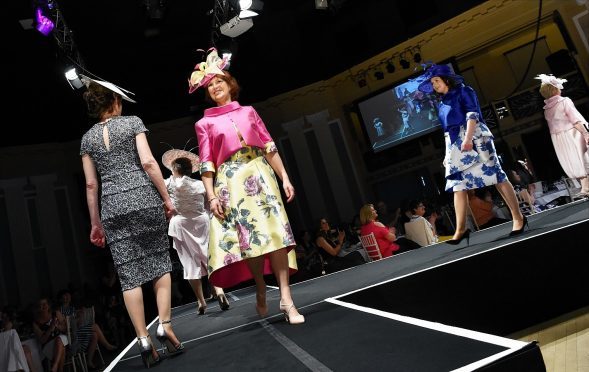 The organisers of Courage on the Catwalk and Brave have admitted they couldn't bring the annual event to fruition without the help of so many people, staff and volunteers alike, who work behind the scenes.
And that work will continue to be fine-tuned in advance of the start of the shows at Aberdeen's Beach Ballroom today.
Sarah-Jane Hogg, fundraising and development director for Friends of Anchor, said: "Courage on the Catwalk and Brave are two of our biggest annual events and they hold a special and significant place in our fundraising calendar.
"With Courage now in its seventh year and Brave in its third, there are five shows held across three days every May – welcoming a sell-out audience of around 2,800 people.
"The events are so much more than a fashion show – they are the culmination of months of hard work by the charity's fundraising team – but more importantly, they mark a milestone occasion for our line-up of models.
"In the run-up to show weekend, the models spent 10 weeks in 'rehearsal mode' – with weekly meet-ups where they are professionally trained, choreographed and styled, getting to know one another and the common ground they share.
"It's genuinely wonderful to see the lifelong friendships that form through these events and the way in which every model's confidence grows with every week that passes.
"Every year, we are astounded by the level of support Courage and Brave generate.
"That is testament to the powerful and inspirational messages our models send as they embark on their journey to raise awareness, gather vital funds for Friends of Anchor and boost their confidence."
The initiative has already raised more than £860,000 and is on course to pass the £1 million mark this weekend.