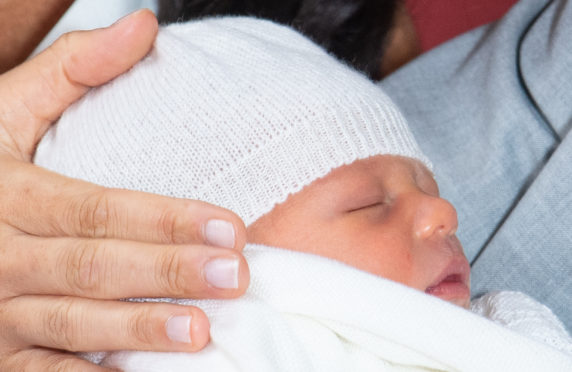 There may be no official souvenirs, but Royal baby Archie Harrison Mountbatten-Windsor is making business go with a bang for The Queen's local butcher at Balmoral.
The butcher who supplies her private Scottish retreat has marked the birth of the Duke and Duchess of Sussex's first child with a celebratory sausage – a tradition kept up for all Royal births and weddings by HM Sheridan at Ballater.
Manager Grant Anderson came up with the recipe for The Dumbarton Sausage – a reference to Prince Harry's Scottish title of the Earl of Dumbarton – with butcher Barry Florence.
"The sausage has chilli in it because we heard that Meghan likes hot sauce and there's a hint of ginger, obviously because of Harry," he said.
"It's the first chicken sausage we have done for a Royal birth and we will be sending some down to Balmoral."
For Princess Charlotte's birth, the firm's butcher John Sinclair said it took several attempts before they settled on a pork, stilton and apricot creation.
A venison and heather herb banger was made for Prince George and named The Strathearn Sausage – again after William and Kate's Scottish title, the Duke and Duchess of Strathearn.