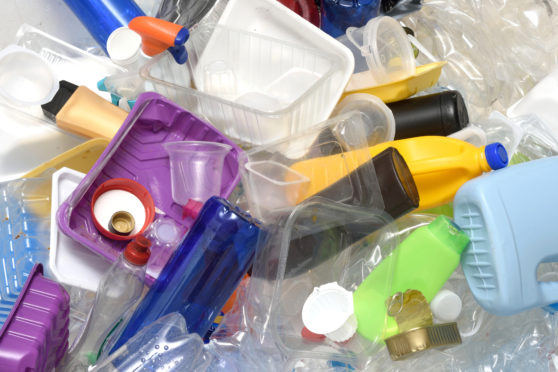 Plans for a three-weekly kerbside waste collection cycle across Aberdeenshire have been recommended for approval, after key funding worth millions of pounds was binned.
Aberdeenshire Council agreed on a new collection system at a cost of around £4.3 million in January, however, the plans relied on vital funding of £3.2 million from Zero Waste Scotland.
The new system, which would involve new bins, was due to commence in April 2020 and had been dreamed up to reduce the volume of waste going to landfill in order to meet recycling targets.
However, due to the Scottish Government's new plans for a deposit return scheme, Zero Waste Scotland's annual budget has not yet been confirmed – and the funding offered to Aberdeenshire Council has been withdrawn, placing the proposals in limbo.
Councillors will next week be asked to approve a new recommendation designed as an "interim measure" to increase recycling rates until suitable funding is secured.
If approved, the new system could be put in place "as early as possible".
Currently, a fortnightly bin cycle is in place, with landfill bins collected one week, and recycling the other, with food waste every week.
Councillor Peter Argyle, chairman of the authority's infrastructure services committee, said: "An option has been recommended to the committee.
"The proposal is we have a three-week cycle, that would not involve buying any new bins, meaning if that's what the committee chooses to do, it could be put in place as early as possible.
"The proposal going to committee would be recycling bin one week, landfill the next, and then recycling on the third week, as well as food waste every week.
"Of course, this is all up for debate next week."
A spokesman for Aberdeenshire Council: "At present, we see this as an interim measure, while we work to deliver a permanent scheme which provides a service for our residents which enables them to recycle as many materials as possible.
"Following councillor's decision next week, we will let the wider Aberdeenshire community know exactly how any changes will affect them."
Iain Gulland, chief executive of Zero Waste Scotland, said: "Scotland's deposit return scheme will increase recycling levels for drinks bottles and cans, and this will change the mix and amount of materials that local authorities collect.
"Zero Waste Scotland and the Scottish Government are progressing discussions with COSLA about the impact of the deposit return scheme on individual local authority's services and infrastructure, and Aberdeenshire Council will be one of the first priorities."