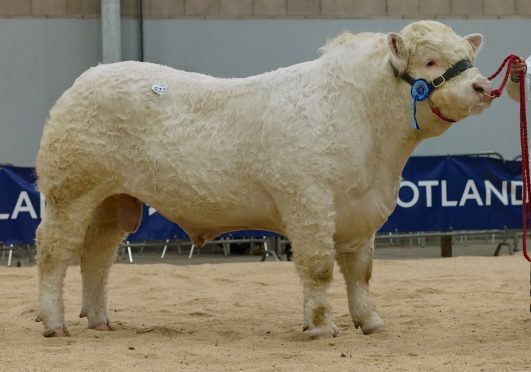 A search is under way for a runaway steer which leaped over a fence after being spooked by a pheasant – and was last seen stampeding across the A96 Aberdeen to Inverness road.
Farmers have been encouraged to report any sightings of the large Charolais bullock, which fled from a field near Colpy in Aberdeenshire, to NFU Scotland.
The farming union's regional manager, Lorna Paterson, posted an appeal on Facebook documenting the strange circumstances of the animal's disappearance.
She wrote: "One of our farmer members was checking cattle when a pheasant spooked a beast, and it jumped over the fence onto the A96.
"The cattle beast then disappeared into the woods on Williamston Estate, and has never been seen since.
"Police have been informed, but it is important that other local farmers are aware."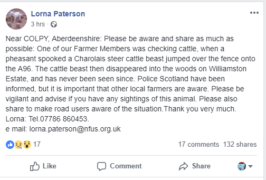 Any sightings should be reported to Ms Paterson on 07786 860453, and she can be reached by email at lorna.paterson@nfus.org.uk