Video: Seven men charged during operation to target drug dealers in Aberdeen
By
Frances Rougvie
May 15, 2019, 2:17 pm
Updated: May 15, 2019, 4:47 pm
Seven men have been charged during an operation to target drug dealers in Aberdeen.
Five men aged 20, 21, 30, 48 and 64 were charged with alleged cannabis possession offences.
A 23-year-old man was also charged in connection with ecstasy possession and a man, aged 29, was charged with heroin possession.
The operation, which took place at Aberdeen Railway Station, was a collaboration between the British Transport Police and Police Scotland – with the support of drug detection dogs.
Cash was also seized from two men, aged 21 and 25, under proceeds of crime law, whilst a 41-year-old man was charged with public indecency.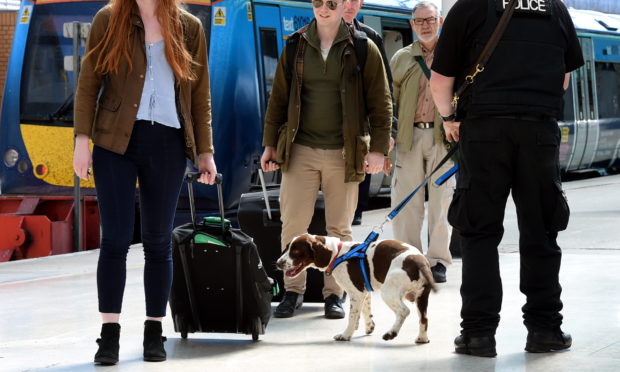 Detective Sergeant Andy Machray said: "Tackling illegal drugs and removing them from our communities is a priority for officers every single day. Part of that is targeting the transport routes used to courier drugs into the north-east – the train station in Aberdeen being one of those.
"High visible operations like this serve two purposes: one to detect and disrupt those who choose to take drugs into the city, and secondly to send a very clear message that criminal behaviour like this won't be tolerated.
"We are committed to making the north-east a hostile environment for those involved in serious drug crime and I warn anyone involved in the drugs trade, or anyone tempted to become involved, to be under no illusion – we will identify you and charge you and bring you to court.
"We will carry out disruption tactics like this as often as we can using the invaluable skills of our drug detection dogs, however being vigilant of ways in which criminals transport illegal substances in and out of the area is very much day business for all officers across the north-east.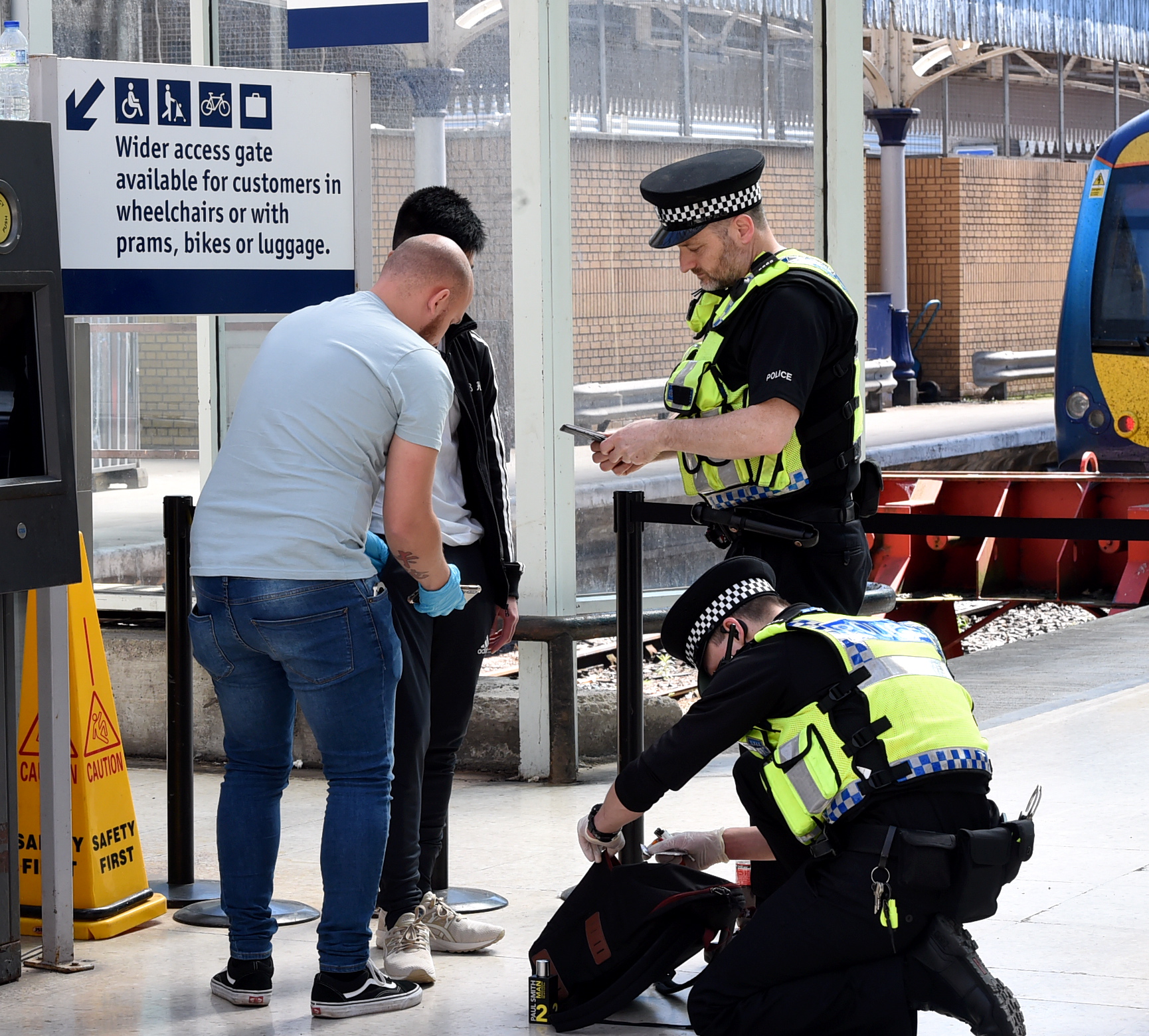 "A number of significant seizures have been made over the past few weeks including £52,000 worth of drugs after a vehicle was stopped on the A96 near Inverurie and £50,000 worth last month at Aberdeen's ferry terminal.
"We also need to be aware of Serious Organised Crime Groups (SOCGs) adopting County Lines to expand their drug market into other areas by using vulnerable people as couriers."
DS Machray added: "I would like to thank other passengers and members of the public who have seen our activity over the past couple of days and responded to it so positively – our only aim is to keep you and your communities safe.
"I would also like to thank BTP for its support as I know that by working together and combining our intelligence and expertise we can detect even more offenders.
"I continue to appeal to anyone who is aware of any information about the supply of drugs to contact the Police on 101 so that we can use this to build live intelligence which enables us to target our resources to the right places at the right times."