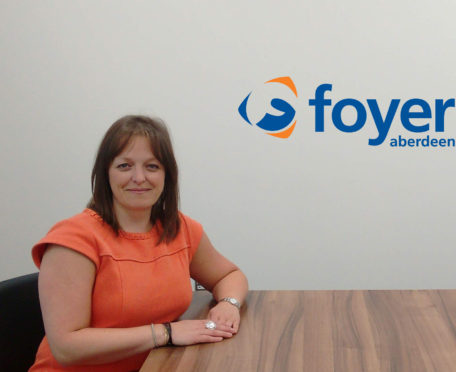 A north-east charity boss has claimed there was clear evidence a former employee had divulged vulnerable people's personal information.
Rebecca Neil is suing Aberdeen Foyer over claims she was unfairly dismissed and discriminated against because she suffered from depression and anxiety.
Her former employer dismissed her after upholding complaints that she breached confidentiality rules, by talking openly about the charity's vulnerable clients.
She was accused of discussing the personal lives of participants on a job seeker course she was running, including telling colleagues that two of them had Asperger's syndrome.
But Mrs Neil denies the accusations and claims she was the victim of collusion on the part of former colleagues.
Yesterday Leona McDermid, the charity's chief executive, gave evidence at an employment tribunal.
She was asked by the charity's solicitor Ramiza Mohammed why she had believed the accusations, which came from two employees of North East Scotland College (Nescol) over Mrs Neil.
She said: "We felt that these accusations had occurred due to the evidence provided by two different witnesses, that not only had Mrs Neil revealed information to them when they were together, but she had also done so separately."
Under cross-examination from Mrs Neil's tribunal representative, her husband Des Neil, the chief executive was asked why she had breached company policy by not adjudicating his wife's appeal following her dismissal.
Ms McDermid said that she had chaired the initial disciplinary hearing before she was promoted to the role, but the disciplinary process had taken longer than expected.
She said that in order to ensure the process was fair on Mrs Neil, she had asked a board member to look at the appeal, which ordinarily would have been the job of the chief executive.
Mrs Neil had been signed off sick from work due to depression and anxiety caused by stress in the summer of 2017, and was then given a phased return the following January.
But not long after her return the allegations were made against her and an internal investigation was launched which ultimately led to her dismissal.
The tribunal has been adjourned and will re-convene later this year.