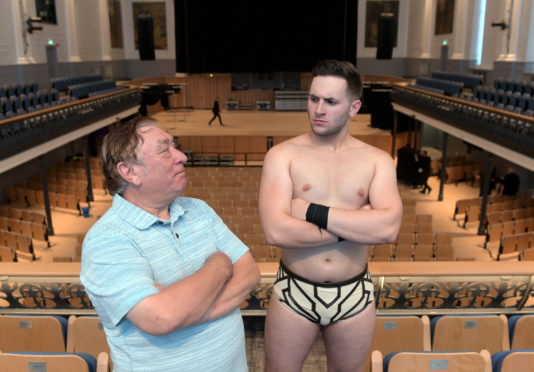 An up-and-coming north-east wrestler is hoping to join the ranks of some of the world's greats – with a little help from one of Aberdeen's most famous grappling sons.
Samuel Wilson, who hails from the fishing village of Findon and wrestles wrestles under the name Leo King, has been to the World Wrestling Network Academy in Florida.
The training ground is a feeder school for the WWE, which boasts world stars such as Seth Rollins, Kofi Kingston, Becky Lynch and Samoa Joe.
---
>> Keep up to date with the latest news with The P&J newsletter
---
Mr Wilson, aged just 19, was accompanied to the US by former councillor and wrestling champion Len Ironside.
He turned to Mr Ironside for tuition around three years ago, having been inspired by his legendary bouts.
Although initially reluctant, Mr Ironside laced up his boots once more to teach the youngster all the secrets of his craft.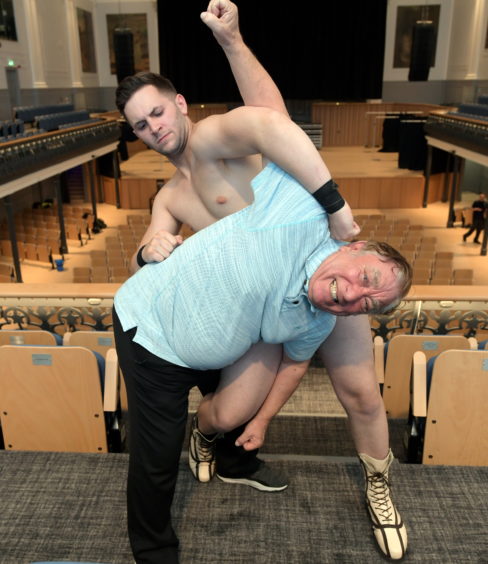 Having added to his skill-set at the world famous academy, the young grappler is now preparing for a tour of Italy including a televised bout in Pisa this summer.
Yesterday, the powerful pair returned to the Music Hall, the scene of many of Mr Ironside's bouts, to discuss what is to come in Mr Wilson's career.
Mr Ironside, a mainstay of the British wrestling scene in the 1970s and 80s, has continued his association with the sport ever since and said: "When Samuel approached me I was a little reluctant as I had trained groups before but individuals, not so much.
"I decided to show him some moves for a few weeks and lo and behold, three years later, we are still going strong.
"When I first met him he was a young lad who was in awe of wrestling. Now he has really developed his style and has been in about 30 shows.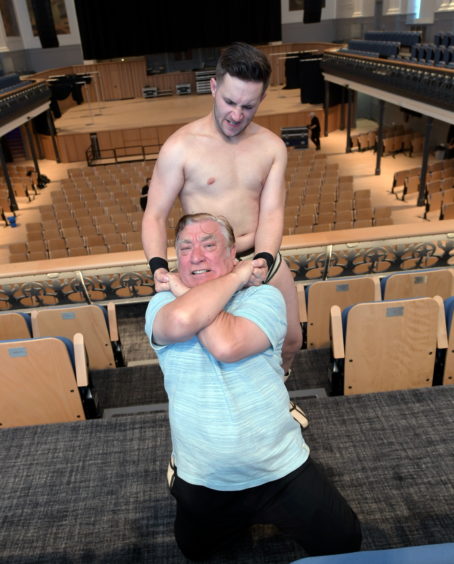 "It was a great experience for him to get to work with the US coaches, some of whom have wrestled at the highest levels themselves."
Mr Wilson, meanwhile, said: "Len and I both wrestle in a similar technical style so it was a great learning experience to work with him and pick up some of his holds.
"I have been wrestling in Britain, but going over to America I could see that it really is at a different level.
"We were training every second day, developing my style. It really was an amazing opportunity.
"I  hope to go back over and take part in more shows in the future."