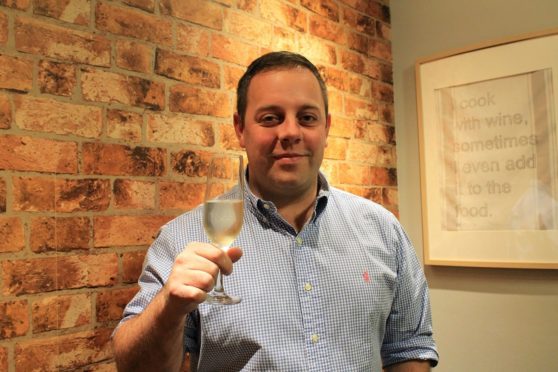 The owner of a wedding catering firm that went bust leaving dozens of couples' plans in tatters has yet to address claims he failed to warn them his business was going under.
Aberdeen-based company Salt and Sauce, which was launched by chef Chris Tonner in 2017, was already booked to cater a number of weddings over the next few months.
But unbeknownst to dozens of couples, the caterer's parent company Gilbert and Joseph was dissolved in March.
Many did not discover their wedding plans had been thrown into doubt until this week.
But after repeated attempts at contacting him, Mr Tonner has refused to respond to the claims.
When someone did pick up the phone he had provided to customers, a man purporting to be Spanish told the Press and Journal he could not speak English.
After repeatedly saying "me no Ingles" – me no English – when asked if Mr Tonner was available he then said "au revoir", the French word for goodbye.
Dozens of couples out of pocket after north-east wedding catering firm goes bust
One couple, from Elgin, claimed they had paid £4,360 towards the catering of their July nuptials.
The woman, who did not want to be named, said she had yet to receive any official correspondence about the business going under, and was only informed by her venue.
Police have confirmed they have received a complaint, while Aberdeen City Council's trading standards team has received three complaints.
Meanwhile, caterers across the north-east have banded together to help brides-to-be left in the lurch.
The Street Food Syndicate, made up of vendors from the region, has offered to give affected couples a 10% discount.
Scott Miskelly, who runs food van Maco with his wife Roxana, is one of the founding members of the group.
He said: "We heard about this through the grapevine quite a while ago and waited to find out what was happening.
"When it started to be confirmed this past week we got our heads together to try and work out how we could help."