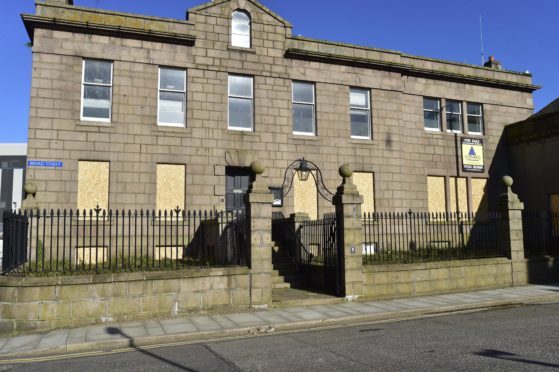 Budding entrepreneurs are being invited to consider taking-on Peterhead's empty shops as part of a major new effort to add vibrancy to the town.
An event to tempt businessmen and women to the north-east will be held on May 29 at which information will be given on the vacant commercial premises.
Invest in Peterhead – the initiative led by Rediscover Peterhead and Aberdeenshire Council – hope that recent success stories will prove persuasive.
They can point to an influx of companies who have chosen the Blue Toon in which to set up shop, including BrewDog in Marischal Street and Carriages in Chapel Street.
Meanwhile, a vinyl music pop-up shop is currently making use of an empty Chapel Street store.
Also in the pipeline, with discussions currently ongoing to finalise the sale of the property, is a new seafood restaurant proposed for the old council headquarters at Arbuthnot House.
The partnership hope to continue that positive trend with the strategy, which will be supported by the work of the regional inward investment centre, Invest Aberdeen.
Rediscover Peterhead chairman John Pascoe said: "Invest in Peterhead is something we have been working on since April last year and it is coming to fruition now with a strategy and official launch this summer.
"We have two components of the initiative underway already and it has been well supported by the invited interested parties.
"The initiative aims to market investment opportunities to both local independents and to a wider UK audience."
Councillor Norman Smith was keen to highlight the £305 million invested in Peterhead projects through 2017 and 2018 such as the fish market expansion, the floating windfarm and North Connect, which will link Boddam and Simadalen in Norway and which has been given the green light.
As chairman of the Buchan Area Committee he said: "A lot has been happening in Peterhead and is continuing to happen.
"Alongside these projects, developing our town centres will help to create a vibrant local economy."
The event to promote creative use of the vacant premises will be held on Wednesday May 29 at 5.30pm in the Business Improvement District office at 28 Marishcal Street.
For more information, or to book a place, visit www.eventbrite.co.uk.