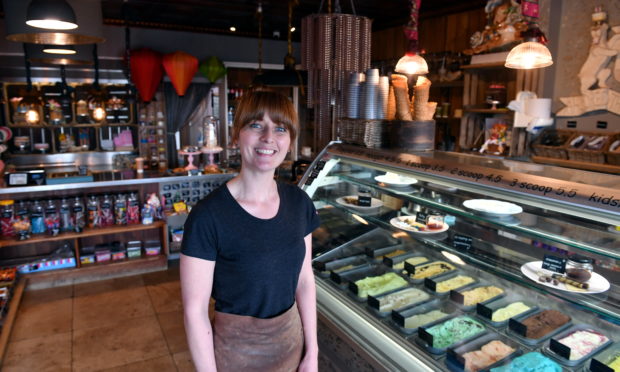 Shops, cafes and restaurants in an Aberdeenshire town have been overflowing with customers from as far away as Inverurie and Peterhead in recent months – and have put their success down to the opening of the Aberdeen bypass.
Businesses throughout Stonehaven have reported a major increase in visitors ever since the 36-mile long, £745 million Aberdeen Western Peripheral Route (AWPR) officially opened to motorists, connecting the seaside town to Aberdeen and north to Ellon.
Many say the difference was instant, with visitors from all manner of towns and villages to the north and west of Aberdeen suddenly deciding to take days-out.
It has meant that the usually much quieter winter season in the seaside town ended weeks earlier and footfall has stayed brisk ever since.
First minister refuses to 'get into the details' of AWPR cost wrangle
The success has led to hopes of a bumper summer season in the town, with business owners delighted the bypass is delivering upon its promise.
Vicky Ord is assistant manager at Aunty Betty's ice cream and sweet shop on the town's promenade.
Ms Ord said she'd noted an increase in footfall from moment drivers were allowed on the initial 20-mile stretch of the bypass between Stonehaven and Craibstone.
It may have opened in December, but the chilly weather didn't prevent motorists using the new route to visit for a sweet treat.
Ms Ord said: "During the winter months our trade usually dies down, but as soon as the bypass opened, that was the end of our winter season.
"It has just been so busy.
"The very first day the bypass opened, we were queued out the door and almost every single customer we spoke to told us they had come over the bypass.
"We thought at the time that it would be good for maybe the first week or so, but it just hasn't stopped.
"It's certainly not a novelty."
Ms Ord said that with the addition of extra customers from further afield, the team at Aunty Betty's are expecting even more visitors – and money – coming into the shop and Stonehaven's economy this summer.
North-east farmer seeks more than £1 million to compensate for AWPR disruption
"Most people are coming to us on the bypass from the likes of Inverurie, Westhill and Dyce, but more and more we're also seeing people coming in for an ice cream from places like Peterhead," she said.
"Compared to this time last year, the past few months have felt much busier.
"Now, even when it's raining, we're still getting a good number of people through the door, just because they're wanting to use the road and they want a purpose to their journey –and ice cream is always a good purpose.
"We're really looking forward to an even busier summer."
Over the next 30 years, the £745 million route is expected to be worth £6 billion to the north-east economy and it is tipped to create about 14,000 jobs.
During a visit to the north-east this week, First Minister Nicola Sturgeon hailed the AWPR's impact on journey times across the region.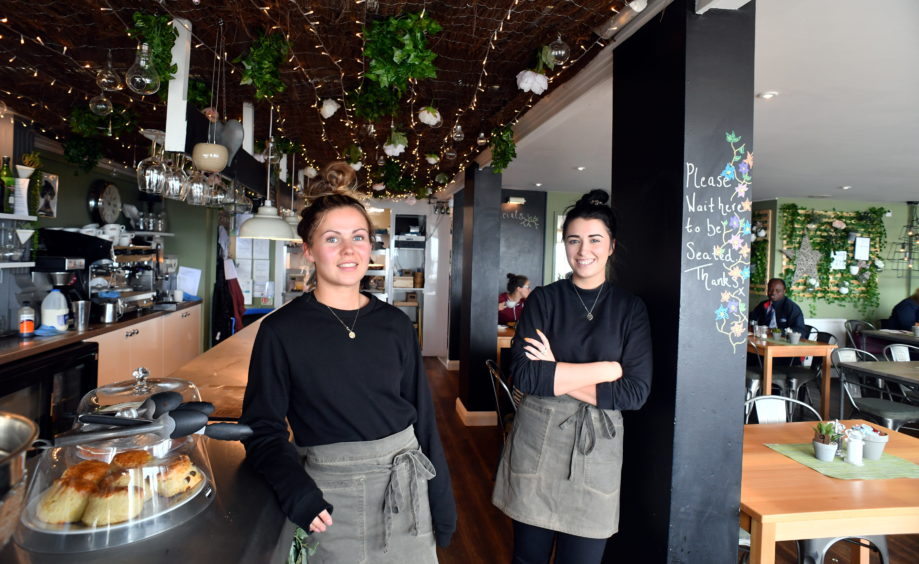 Figures from Transport Scotland showed a morning commute from Stonehaven to Dyce took an average of 47 minutes before the new road.
A journey between the two communities now takes just 18 minutes.
The Old Pier coffee shop opened in Stonehaven's harbour in September and its part-owner Dominique Mancellon said the bypass has already made a huge difference.
He believes it has helped to attract new customers and enable him to run his business more efficiently.
Mr Mancellon said: "Since we opened, we've been quite successful and busy, but from the very first day the bypass opened we have noticed a really big increase in custom.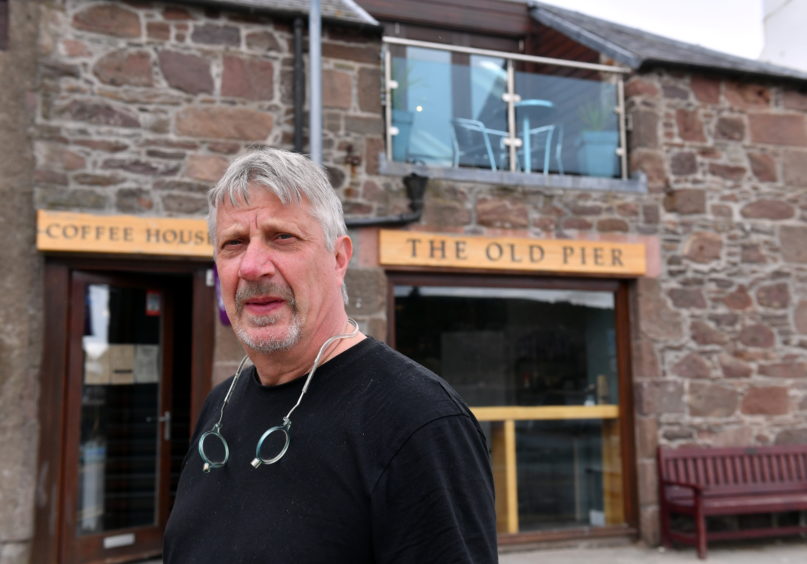 "Everyone is so positive about the bypass, because now it takes much less time for them to quickly get to the seaside.
"It's fantastic – and not just for customers. We are also able to use it to do our shopping for the business much faster."
Janice Langdon, the owner of Molly's Café Bar on the promenade added: "We certainly have people coming in on a regular basis who were only visiting because of the road, so I can certainly say it's been really good for business and Stonehaven.
"Folk are coming in from Newmachar and Westhill and the like, and they've been telling us that it's faster now to go from there to Stonehaven than it is to go into Aberdeen."