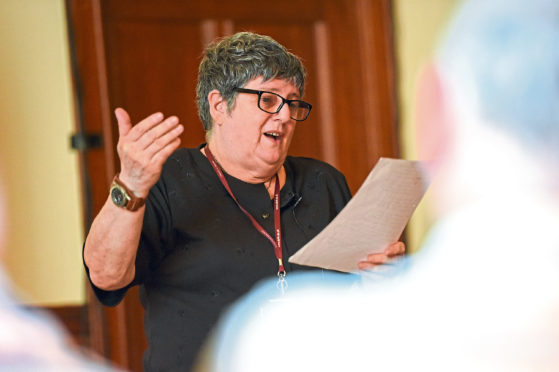 A celebration of all things Doric is taking place next month.
The Doric Neuk and Bon Accord Civic Heritage Association is presenting a "good old-fashioned concert party" with acts celebrating the north-east's local dialect.
As part of "Turra Doric Wik", the groups have invited renowned poet Sheena Blackhall, who was recently awarded an honorary degree from Aberdeen University, to share some of her favourite poems and stories.
There will be a further varied programme of poetry, songs, music and drama, including musicians Maggie & Dick Trickey; local poets Linda Smith and Frances Jaffray; and Taezali Players with a very special Doric sketch concerning William Wallace and Torry.
Also joining the programme is American fiddler, Mara Shea, who is currently undertaking an MLItt in Folklore and Ethnology at the Elphinstone Institute, known for its support of Doric.
Tickets cost £8 for adults, £6 for concessions and all funds raised will go to the Doric Neuk, to further promote activities to raise awareness of the dialect.
Tea, coffee and soft drinks and fine pieces will be provided as part of the entry price.
A Dash O'Doric will take place on June 14 at Baden Powell Hall in Turriff.
Doors open 7pm and the event starts at 7.30pm.
Tickets  are available from Bon Accord Civic Heritage by calling 07572 582198 or booking online at ahttps://www.ticketsource.co.uk/bacha