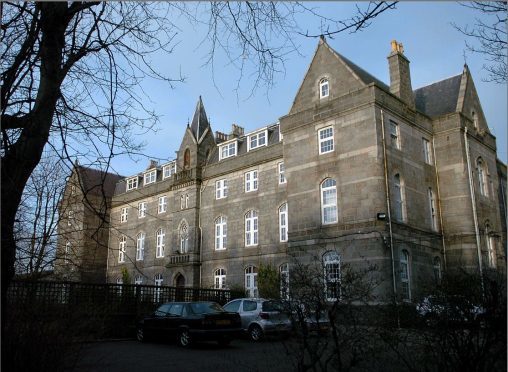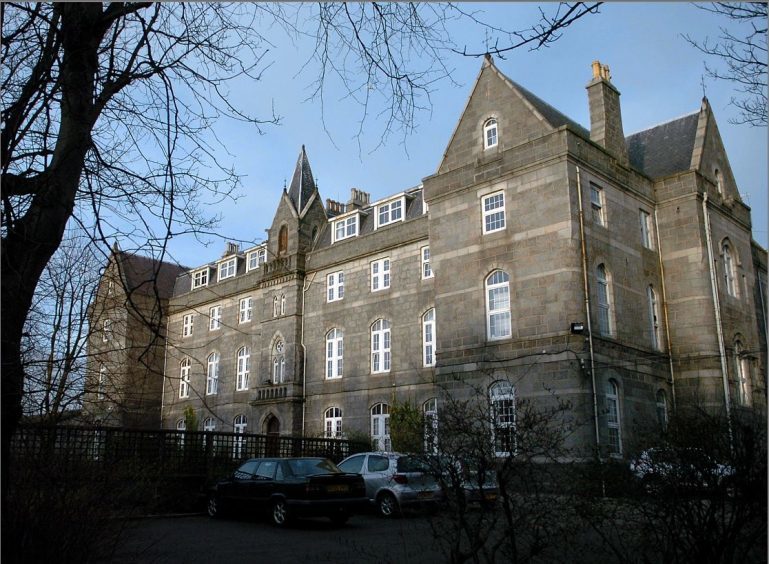 Thousands of children were made to live in fear by violent nuns who physically and sexually abused them at an Aberdeen care home.
A "heart-breaking" report has been released detailing the "utmost depravity" youngsters had to endure at Nazareth House on the city's Claremont Street.
The home was set up by six members of the Sisters of Nazareth charity in 1862, and operated as an orphanage, school and care home for the elderly.
It shut down in 1983, with more than 6,000 youngsters having passed through its doors, and was dogged by allegations of historical abuse in the years that followed.
Police launched an investigation into the house in 1997 after receiving more than 40 complaints.
And last year the Scottish Child Abuse Inquiry began looking into the experience of those who lived at Sisters of Nazareth properties in Aberdeen, Cardonald, Lasswade and Kilmarnock between 1933 and 1984.
More than 70 gave harrowing accounts of their experiences at the north-east home, including one man who described it as "torture" and a woman who lost her hearing after a severe beating.
Yesterday Lady Smith, who is chairing the investigation, released the findings of her probe so far and said youngsters had been deprived of "compassion, dignity, care and comfort".
In a 140-page report, she set out seven key areas where children were "physically abused and emotionally degraded with impunity".
Lady Smith said many had endured "miserable and fearful lives".
Children were commonly punished by being made to kneel in a corridor, facing the wall.
As nuns walked past, they would hit the youngsters, leaving them terrified every time they heard approaching footsteps.
If someone had died, children were made to go into chapel and either touch or kiss the body, with one victim saying the experience "haunted" them for years.
Youngsters who had wet the bed were plunged into either icy cold or near-boiling baths every morning.
Those not eating had their arms held back and food physically forced into their mouths.
Many victims were only referred to by numbers, including one child who did not learn her full name until she was 12.
Lady Smith found that the nuns made "positive efforts" to prevent siblings from contacting each other, going as far as to separate them on busses.
This led to families being torn apart as the victims grew older, with some unable to see their brothers and sisters because it triggered painful memories.
Friendships with other children were also discouraged and many were struck if they were caught speaking to others.
Staff admitted that in the 1940s and 50s they did not hire cleaning staff, instead making children polish the floors as part of their regular chores. Others had to starch the nuns' uniforms and give elderly men bed-baths.
Punishments were doled out for being caught sleeping without their arms crossed over their chests or writing with their left hand.
There was no reprieve on birthdays or Christmas, either.
While some were given presents, they would be taken away at the end of the day.
On rare occasions, some children were given a special birthday meal and a small present – but these, again, were often taken away soon after.
Lady Smith described the Nazareth Houses as places of "fear, hostility and confusion".
"There was sexual abuse of children which, in some instances, reached levels of the utmost depravity," she added.
"Children in need of kind, warm, loving care and comfort did not find it. Children were deprived of compassion, dignity, care and comfort.
"It was suggested in evidence that applicants may have colluded to present fictitious accounts about their time in their care, fuelled by resentment towards their families and an appetite for compensation. I reject all such suggestions."
City councillor Martin Greig lived opposite Nazareth House when he was growing up and while he had heard rumours of what was going on inside, he said "nothing was ever proven".
"We need this report to warn and educate people for the care of children in the future," he said.
"The views and experiences of these children, which were previously disregarded and stifled, need to come right to the forefront as a genuine priority."
Staff members denied any involvement or knowledge of the cruel practises handed out to miserable children though one, Marie Theresa Docherty, did face court.
A spokesman for the Sisters of Nazareth said yesterday: "The congregation continues to cooperate with all inquiries into the historical abuse of children.
"We no longer run any residential services for children in the UK.
"In our oral submission to the Scottish inquiry, we apologised for any abuse that did take place in any of our former children's homes."
An Aberdeen City Council spokesman added: "We recognise that it is important for all public bodies to ensure victims have the opportunity to express themselves, are listened to and, more importantly, believed.
"ACC has acted responsibly and been open and transparent throughout in its work in support of the inquiry and helped to support victims and witnesses through what we appreciate has been a traumatic process for many."
Victims and witnesses are still coming forward to aid the inquiry.
Criminal case
Just one Nazareth House worker has been convicted of abuse since the closure of the Aberdeen facility.
Marie Theresa Docherty, known as Sister Alphonso, appeared at Aberdeen Sheriff Court in 2000.
She pled not guilty to 21 different charges regarding the cruel and unnatural treatment of children in her care.
After a five-week trial, public anger and almost 10 hours of jury deliberations, she was convicted of just four of the allegations against her.
The court found that Docherty abused a child in Aberdeen by dragging and pulling them by the ear, punching and slapping them, striking them with a hairbrush, knocking them to the ground and force-feeding them.
She was also found guilty of offences at the Sisters of Nazareth home in Lasswade, by grabbing a youngster, forcing a sweet into a child's mouth and throwing soiled underwear at another.
Docherty was sentenced in September 2000 but avoided a prison sentence.
Sheriff Colin Harris said he would only admonish the nun, then aged 58, as her age and heart condition ruled out a jail sentence.
When she left the church, Docherty was met with cries of derision and anger from members of the public.
Her solicitor said in the wake of the conviction: "She has been convicted of a tiny fraction of the original charges by a majority verdict.
"These are not by any stretch of the imagination convictions for systematic child abuse."
Docherty maintained her innocence until June last year, when she provided a written and signed statement to the Scottish Child Abuse Inquiry.
She wrote: "I want to assist the inquiry as much as I possibly can and have thought deep and hard in relation to my time at which the convictions relate to and when the proceedings and convictions against me took place.
"I would like to state now that I acknowledge and accept the findings of the court and the convictions for the offences which I committed."