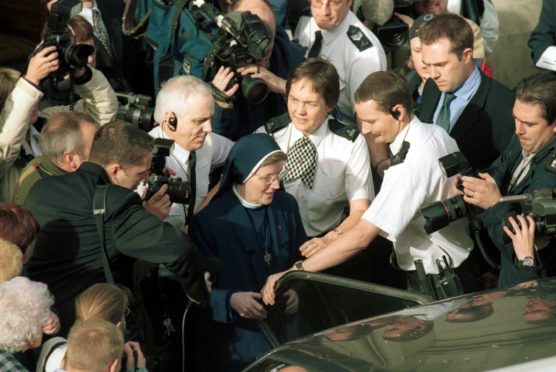 A former resident of Nazareth House in Aberdeen has spoken exclusively to the Press and Journal about the "wicked" nuns and "hellish" life she endured at their hands.
Taken to Nazareth House by her father in 1964 when she was aged just 7-years-old the woman – identified only as "Mary" during the inquiry – said her nightmare began on her very first day at the Aberdeen home.
Her mother had died suddenly and, as her father was unable to cope with the two youngest children, Mary was placed at the facility along with her 9-year-old sister.
An elder sister went to live with a relative, while her two eldest siblings had already left home.
---
>> Keep up to date with the latest news with The P&J newsletter
---
"Dad told us we were going on a holiday," she recalled. "I thought it was a bit of an adventure – we had got our best dresses on.
"I remember all I had was a wee case and a doll that my mum had bought me for my birthday, just before she died.
"I'd called her Patsy and she was the only thing I had to remember my mum.
"The Mother Superior met us, my dad disappeared, and we were told to strip off.
"My doll was taken away from me and we were forced to put on these other clothes.
"I was crying because my doll was taken away but I was just told 'no one wants you, shut up'.  That's when I knew it wasn't a holiday."
The mental cruelty continued and Mary recalls the daily rituals of 5.30am bells to waken the children – and of being forced to stand with soiled bed sheets on her head if she had wet the bed.
"I was too scared go to the toilet," said Mary. "There were mice running all over the place.
"My sister tried to help me tidy up, because I was too little – but if they saw her helping she would get battered."
Birthdays and Christmases went by unnoticed and daily beatings became part of Mary's life as well as being force-fed food if she had refused to eat it.
One nun in particular became her "nightmare".
"She said: "She was pure wicked – I got hit every day – it was just hell.
"One day I missed my bus home from school, so I had to walk.
Thousands of children 'led miserable and fearful lives' at abusive Aberdeen care home
"I tried to sneak in through the laundry room, but she was waiting for me.
"She shoved me into a laundry basket and sealed it shut. I don't know how long I was in there.
"Meal times were also horrendous . We were forced to eat things and if we were sick we would have to eat that too."
As well as the unseen scars, Mary also bears physical scars and wears a wig because all her hair was burned off her head during the nuns' extreme lice treatments.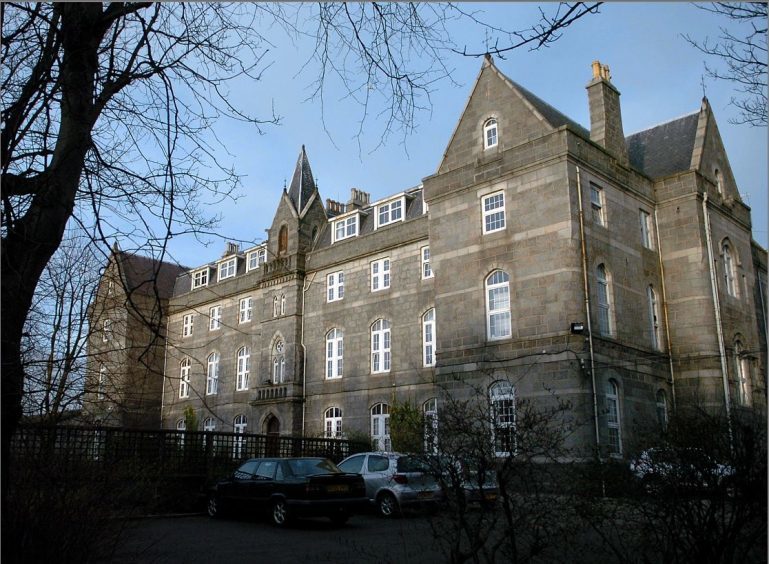 "My hair had been really long, but it was cut short and scalding water was poured on.
"Jeyes fluid was used to wash my scalp. It was a thick black liquid and I still can't stand the smell of it.
"My hair began to fall out and within a year I had none left. I was told years later by a dermatologist that the hair follicles had died and that it would never grow back."
Yesterday at her Aberdeen home, on hearing that the inquiry concluded abuse had taken place during her stay at Nazareth House, Mary said: "I'm glad that someone finally believes us, but it won't give me my childhood back – they stole that from me.
"I've now got a psychologist and have started talking more about what happened – but I have missed out on so much.
"What they did was pure evil."