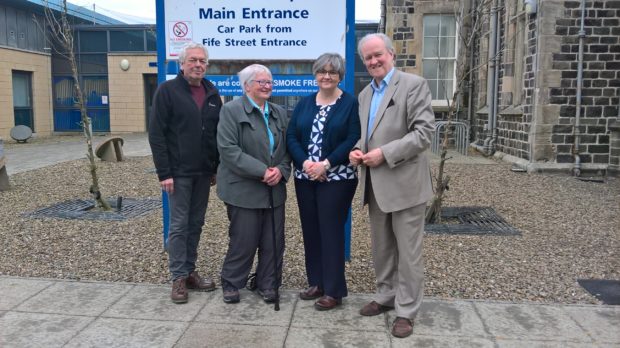 Health bosses have delayed a decision on whether to cut overnight hours at a north-east hospital after an outcry against the possible change.
The Aberdeenshire Health and Social Care Partnership (AHSCP) is reviewing minor injury units across the area, including at Chalmers Hospital in Banff.
At a public consultation last month, the group looking at the future of the Clunie Street facility recommended reducing overnight hours and offering a service  from 8am until the evening.
But yesterday AHSCP confirmed that proposals to amend opening times will not be considered until more information about out-of-hours patient usage can be gathered.
The minor injury unit will remain open on a 24-hour basis, seven days a week, until its future has been agreed by the council's integration joint board.
The Friends of Chalmers campaign group last night welcomed the one-month reprieve, while the necessary information is being gathered.
Honorary treasurer, Peter Johnston, said: "The Friends of Chalmers Hospital welcomes the fact that further consideration is being given to the unit's activities and we look forward to seeing the outcome."
Banffshire and Buchan Coast MSP, Stewart Stevenson, added: "I am very happy that the original options have been taken off the table, and I feel reassured that the that AHSCP will now be liaising with the Friends of Chalmers Hospital and the local community in deciding the future."
Angie Wood, from AHSCP, said the body had an "open and honest" discussion about the recommendations and will now have an "in-depth" study into activity levels.
She said: "We agreed that it would be best to delay these until we can complete a further, intensive piece of data collection.
"Over the next month we will take an in-depth look at activity in the out-of-hours period at the unit, including patient outcomes.
"Agreeing to hold off making any recommendations, and really studying the new data, will allow us to work with the staff to shape the future of the unit and hopefully will give the wider community confidence in the process."
Campaigners hope that staff at Chalmers and locals will have a "greater involvement" in helping with the recommendations this time round.