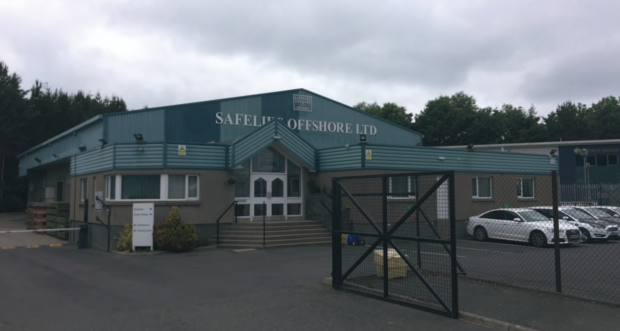 Plans to turn a vacant building in an Aberdeenshire town into a new gym have been approved despite a nearby sports centre arguing that such a move could harm its profits.
Energie Fitness, which has gyms across the UK as well as in Ireland and Poland, has been granted permission to take over the vacant Safelift Offshore building at Blackhall Industrial Estate on Burghmuir Place in Inverurie.
The company had lodged plans to to transform the site, which has lain empty for a year, into a modern "fitness facility" and said up to eight staff members could be employed at the revamped venue.
The Garioch Sports Centre (GSC) already offers a gym on the nearby Burghmuir Drive, and objected to the scheme due to concerns it could place the centre under pressure, and affect its "future viability".
The centre's Kevin Bonarius said: "Part of assessing this application should take cognisance of the impact the development could have on GSC, which operates as a charity.
"Granting approval for this development could affect the future viability of GSC, and place it under further pressure."
However, members of the Garioch Area Committee unanimously voted in favour of the proposals yesterday.
Energie Fitness said Inverurie was selected as a location for a new branch of its international enterprise due to its rapidly expanding population, both in and around the town.
The firm also aims to provide opportunities for five freelance instructors to work at the site, alongside up to eight self-employed personal trainers.