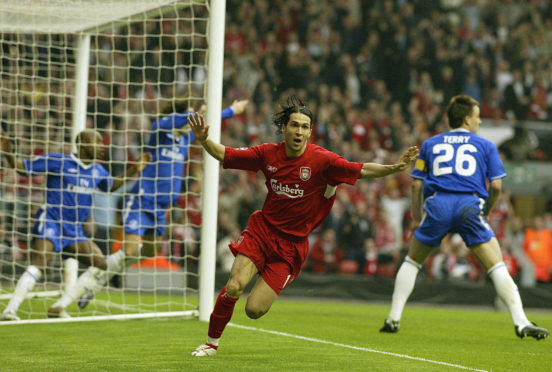 Liverpool legend Luis Garcia will be coming to Aberdeen for an intimate evening with fans of the New European Champions in the City on Friday September 6.
The Spanish Internationalist will talk about his time at Anfield including the "ghost goal" versus Chelsea and the behind-the-scenes story of that night in Istanbul.
The former Barcelona star – who's teammates at The Nou Camp included Ronaldinho, Iniesta, Xavi and Lionel Messi – will also answer questions from the audience, hosted by Liverpool's LFCTV's Mark Benstead.
The evening, at a venue to be announced soon, includes the opportunity to win signed memorabilia from a variety of Liverpool Legends past and present.
Standard, VIP Meet & Greet, and VVIP Superfan tickets are on sale now from www.thelongestforty.com