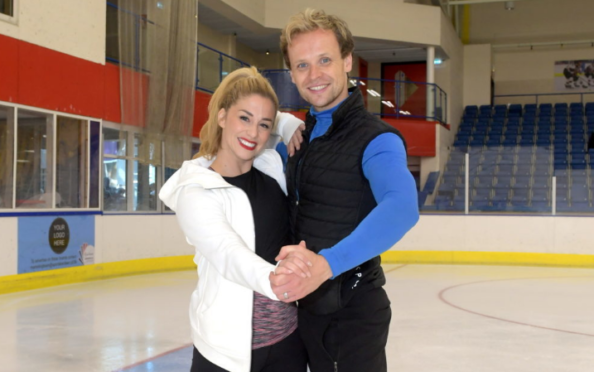 Dancing on Ice Stars Mark Henretty and Alex Murphy will perform in Aberdeen next month.
The ITV skaters will show off their talents when they return for the 2019 Summer Skating Spectacular at the Linx Ice arena on July 7.
Mr Henretty said: "We can't wait to return to Aberdeen to work together for the skate spectacular.
"We were so impressed by the number and standard of the skaters at last year's event and we are excited to see their improvements 12 months on."
As part of the event, the championship-level ice dancers will offer expert advice to skaters through a series of workshops aimed at juniors and adults.
Jon Behari, Learn to Skate Coordinator and NISA Level 2 coach and choreographer said: "We are delighted to welcome Mark and Alex back to the Linx Ice Arena.
"The event provides a great insight into the number of paths available within ice skating and we hope it will encourage some spectators to come back and give it a try."
There will also be a family fun disco and the chance to meet the pair.