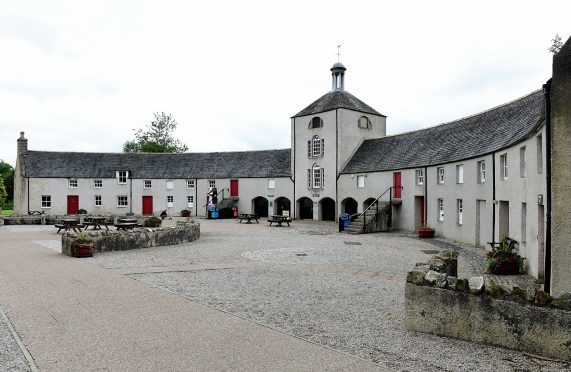 A space dedicated to unpaid carers' at a north-east country park is in line for a major revamp.
Aden Park carers' garden was created 16 years ago as somewhere for those who look after loved ones to visit for relaxation.
But changes to the area are being considered and a number of carers have visited the Mintlaw attraction for a brainstorming session.
There were 28 carers at the event to share their experiences with other people and come up with a vision for the garden's transformation.
Among the ideas being discussed were the installation of metal laser cut sculptures made by students from Nescol in Fraserburgh.
Other suggestions included using environmentally-friendly paint for the fencing, the construction of a pergola and adding a new bench.
The carers also painted brightly coloured stones with supportive messages on them.
The garden was in danger of becoming overgrown until last year when Quarriers Aberdeenshire Carer Service, Aberdeenshire Council, the Scottish Association of Mental Health and Friends of Aden Country Park joined forces to transform its appearance.
It has also been entered into this year's 'It's Your Neighbourhood' competition organised by Keep Scotland Beautiful.
Joanna McPherson was one of the carers involved in the meeting earlier this week and described the collaboration as a success.
She said: "This special event was a first for us and it shows the power of partnership, working with carers and the community across both Aberdeenshire and more widely across Scotland to make a positive difference.
"I'm excited about the plans for the garden, I have first-hand experience of being a carer and I know the impact which something as simple as a calm outdoor space can have on health and wellbeing.
"There is still so much we would like to do to transform the garden and we would appreciate any support or donation from local businesses or individuals."
Anyone interested in helping with the restoration of the carers' garden at Aden Country Park in Mintlaw is asked to contact Linda Camilli on 01467 538700 or 07812 228437.