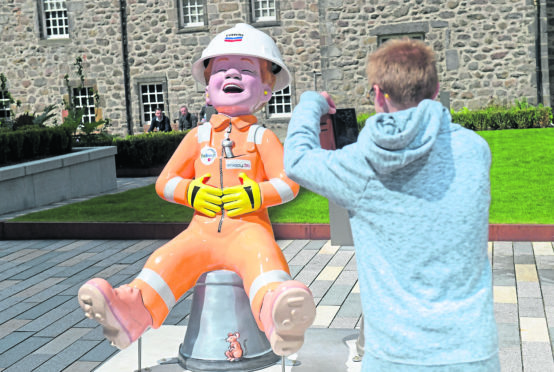 Hundreds of people have already joined the hunt for dozens of Oor Wullie statues dotted around the north-east as part of a nationwide art trail.
Each of the life-sized schoolboy sculptures, which show the famed comic character siting on his trademark metal bucket – has been decorated by a different specially-commissioned artist.
Oor Wullie's Big Bucket Trail was officially launched by Princess Beatrice yesterday and over the next 11 weeks the statues will be displayed on the streets of Aberdeen, Inverness, Dundee, Edinburgh and Glasgow to raise awareness for children's hospital charities.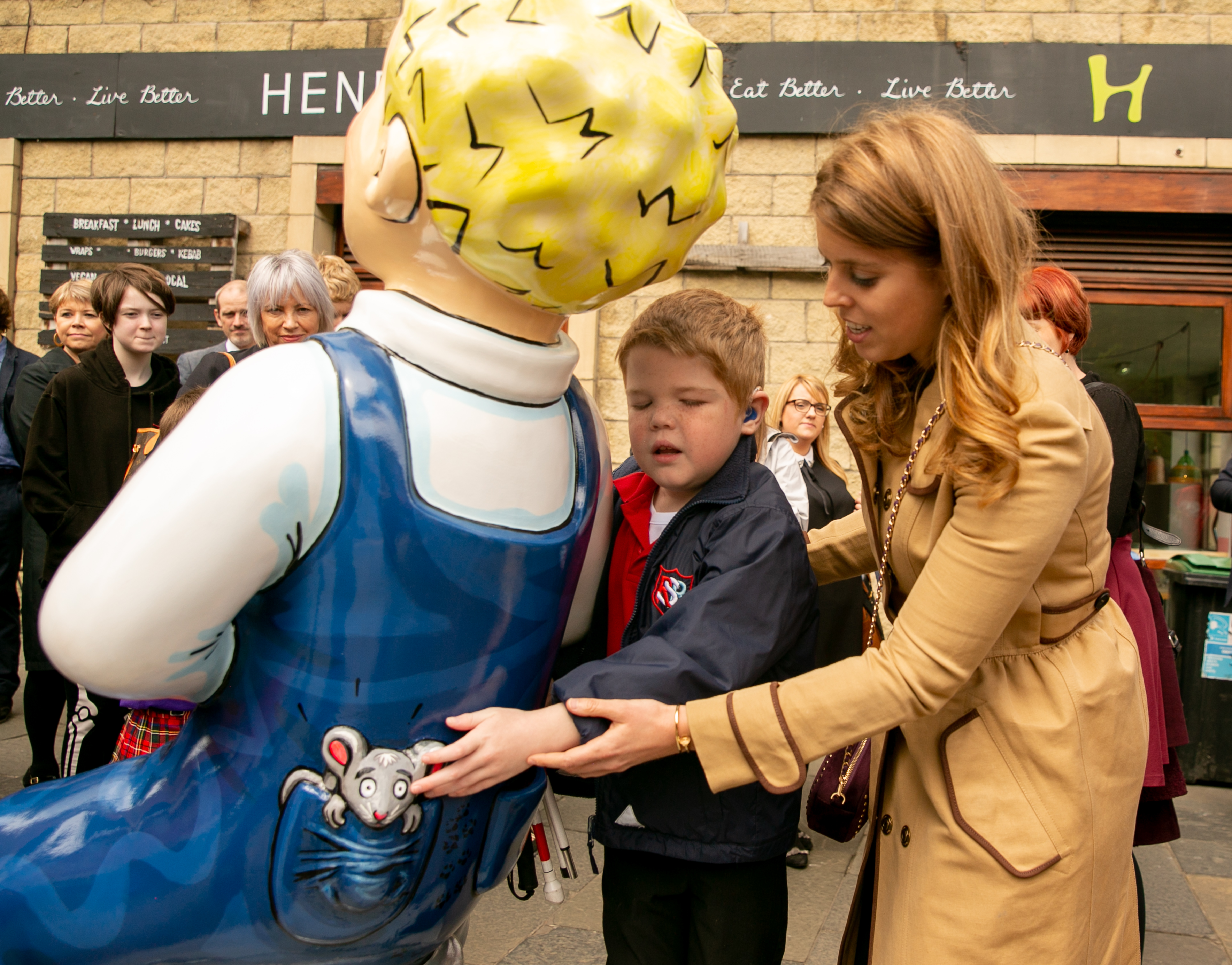 Each will be auctioned off at the close of the project in September, with the proceeds used to transform the lives of babies, children and young people receiving medical treatment.
Around one million people are expected to explore the country and mark statues off their list in the coming months.
Graeme Harvey from Aberdeen made a start yesterday by stopping to snap a photo of the sculpture outside Oor Wullie's Braw Fish and Chip Shop on Great Western Road.
"I saw the original trail in Dundee and thought it was totally and utterly impressive," he said.
"I'm going down to Dundee tomorrow so I'm definitely going to look for those ones too.
"I think it's a great idea and I hope they raise a lot."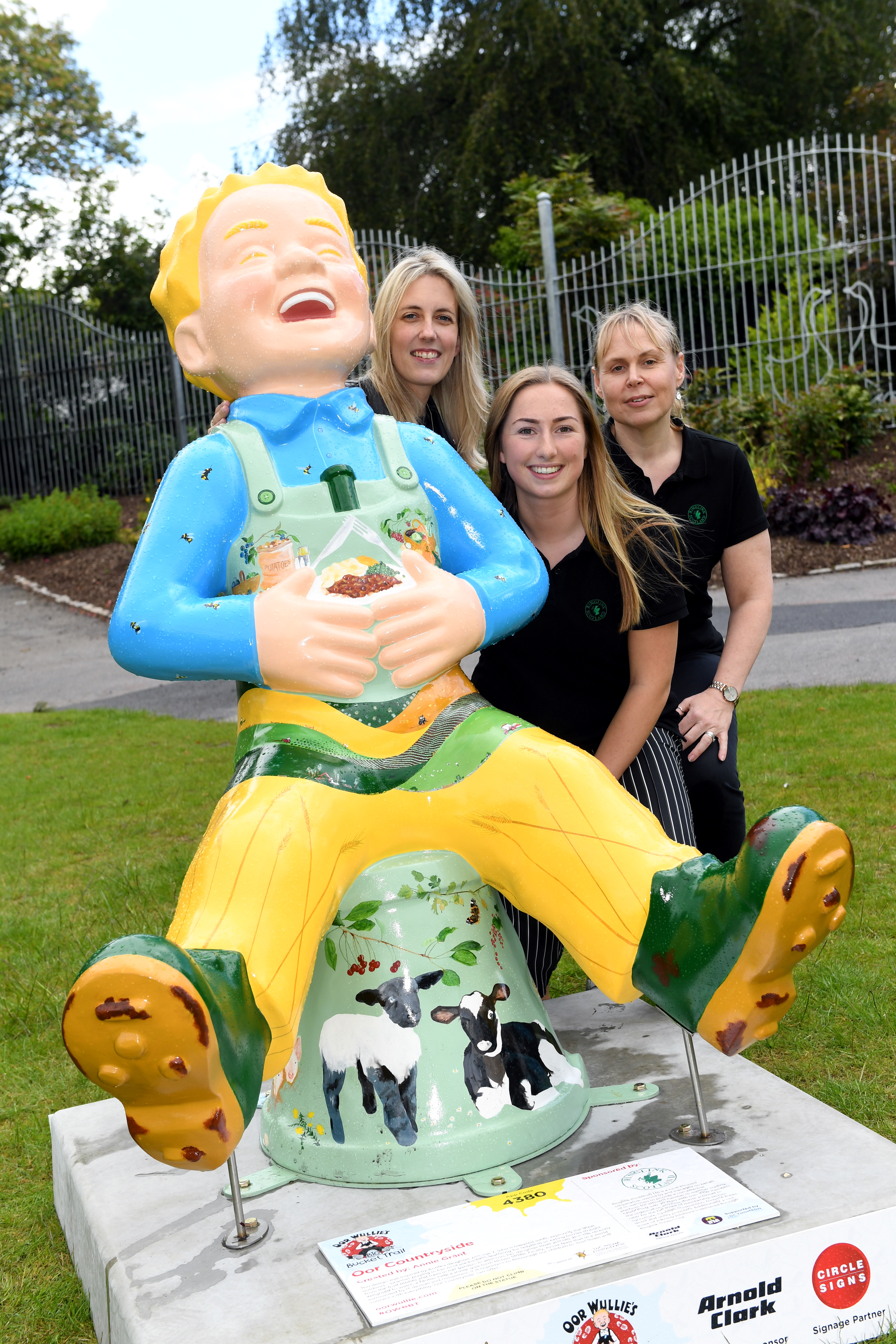 Statue-hunters can find two in the city's Hazlehead Park, with nature-inspired pieces by Annie Grant and Laura Bremner.
Kate Reynolds, who paused to admire them while walking through the picturesque beauty spot yesterday, said: "I think they're a really nice thing to see, especially in somewhere like a part.
"It will be quite interesting for children and I'm sure lots of people will want to go and see them."
Many Wullies can also be spotted in the city centre in key locations including The Green, Broad Street and Marischal Square.
There are a further six in the Inverurie area.
June Miller, who was looking out for the statues while on the bus into town, said: "They're very bonnie.
"I think they're lovely and they'll make people smile."
The Archie Foundation is the official charity for the children's hospitals in Aberdeen and Inverness, which will directly benefit from the trail.
Chief executive David Wood said: "Oor Wullie is a real mischievous character and I'm looking forward to seeing how each artist has interpreted him in their own way.
"There is real excitement across the cities for the trail and we can't wait to see families out searching for the sculptures and enjoying themselves."
Find your nearest Wullie