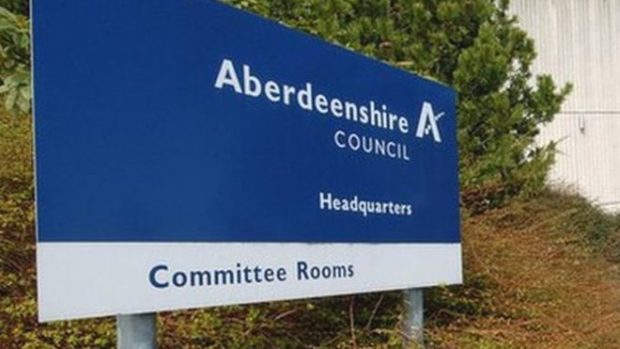 Dozens of new council homes have been built in Aberdeenshire as part of a £11million project.
The 63 new properties are now up for rent in Oldmeldrum, Peterhead and Inverurie.
The work has resulted in 151 new homes on 11 sites across the region in the past year.
It was funded in part by the Scottish Government.
Several of the homes have been specifically adapted for people with physical disabilities.
The 57 new flats and houses in Oldmeldrum and Peterhead were designed by the local authority and built by CHAP Construction.
Bancon Homes created six flats in Inverurie as an affordable housing contribution agreed with the council.
The homes have been designed to be highly energy efficient and have access to newly-created green spaces.
Chairwoman of Aberdeenshire Council's Communities Committee Anne Stirling said: "Between them, these three developments are helping us provide much-needed additional housing in communities across Aberdeenshire.
"With these properties complete, we are now moving on to invest a further £150million to build up to 2,354 affordable homes over the next five years as part of our strategic housing investment plan.
The local authority's Buchan Area Committee chairman Norman Smith said: "The development at Peterhead provides additional capacity that is very much welcome in the town.
"We are very pleased to see these properties completed and wish the residents all the best in their new homes."