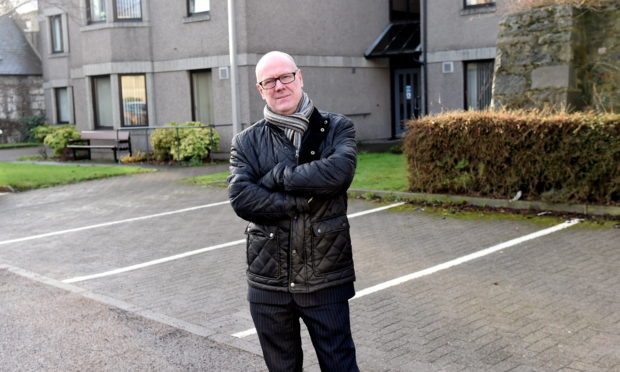 Hard-pressed Aberdeen pensioners could be charged twice to get their grass cut under new brown bin rules, it has emerged.
Many council tenants who are physically unable to tend their own gardens pay the local authority £75 each year to have workers do it for them instead.
But they now face having to fork out an additional £30 to get the clippings lifted from the kerbside afterwards – raising the total price of the service by 40%.
The revelation comes just days after it emerged millions of UK over-75s face losing their free TV licence.
From September city residents will have to pay an extra charge to use their brown bins for garden waste, generating up to £1 million each year for the struggling council.
The local authority has already stressed that no discounts will be offered for the scheme under any circumstances.
This includes people who are on benefits, those joining the scheme part-way through the year or those moving house.
Council bosses, however, insist the workings of the scheme are yet to be finalised, including the policy for those already buying garden maintenance services.
A letter from a senior officer said: "We do not yet know how the brown bin permits will work for tenants who pay an annual fee for the council to maintain their garden."
Aberdeen Central MSP Kevin Stewart is demanding that chiefs provide "complete clarity" for residents fearing a hike in their bills.
He said: "It is desperately unfair that folk may be charged for the grass to be cut and then charged again for the grass to be collected.
"While I am pleased that Aberdeen City Council is considering this proposition, it must now provide complete and utter clarity for the people of Aberdeen.
"It has chosen to implement this policy with no idea about how it will work. This whole thing has been nothing shy of a shambles.
"At national level, the Tories have hammered thousands of older folk in Aberdeen with TV licence charges and at a local level they try to charge them twice for a hand with their garden."
Brian Sloan, the chief executive of Age Scotland, said: "It's worrying to hear that older residents, who may have disabilities or additional health needs, could be charged twice for help with their gardens.
"Many of them are already struggling to get by on a fixed income, and the last thing they need is an extra charge.
"We would urge Aberdeen City Council to do the decent thing and reassure older people that they will not have to pay this additional fee for their garden waste to be removed."
Philip Bell, vice convener of the council operational delivery committee, said: "Kevin Stewart is right to say the plans are still being worked out.
"But he is going with rumour while we would rather go with fact.
"Brown bins are being collected now as they always have and food waste will continue to be with no additional charge."