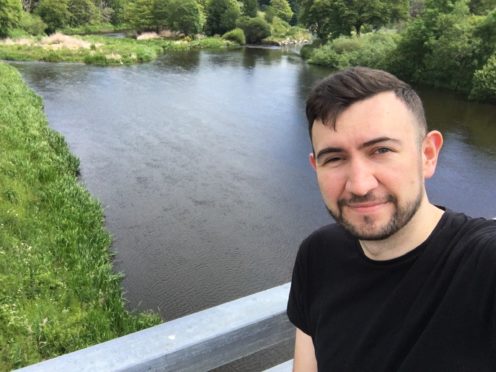 Council chiefs are being encouraged to consider a colourful alternative approach to grass cutting.
Several local authorities in England have taken to "rewilding" the roadsides by planting wildflowers instead.
In Rotherham, more than eight miles of grass verges have been replaced with flowers – saving the council there an estimated £25,000 over the last four years.
And earlier this week, campaigners in Manchester started seeding flowers and clover at 16 roadside sites.
As well as making the areas more attractive, the increased flora and fauna is also helping to combat climate change and the pollinator-friendly plants are supporting dwindling bee populations.
Aberdeen Greens co-convener Guy Ingerson has called for Town House councillors to look into the introduction of a similar scheme in the north-east.
He said: "Rewilding roadside verges is a great way for the city council to save money by reducing gardening and landscaping costs.
"Cities such as Rotherham have saved tens of thousands of pounds this way.
"More long-term we can also see the health benefits, not just for wildlife, but for people as well.
"Native trees can hugely assist air quality and there is a wealth of research that shows green spaces help with mental health."
Sandra Macdonald, the city council's transport spokeswoman said the local authority has endorsed similar schemes with so-called "pocket parks" in various locations across the city.
She said: "Even if we didn't have them already, I would be encouraging this because it brings a broad diversity to the city.
"Of course you would have to be mindful as there will be some places this would be good and others where it would be better to cut back.
"But in general the council already supports this and could easily do it in other areas."