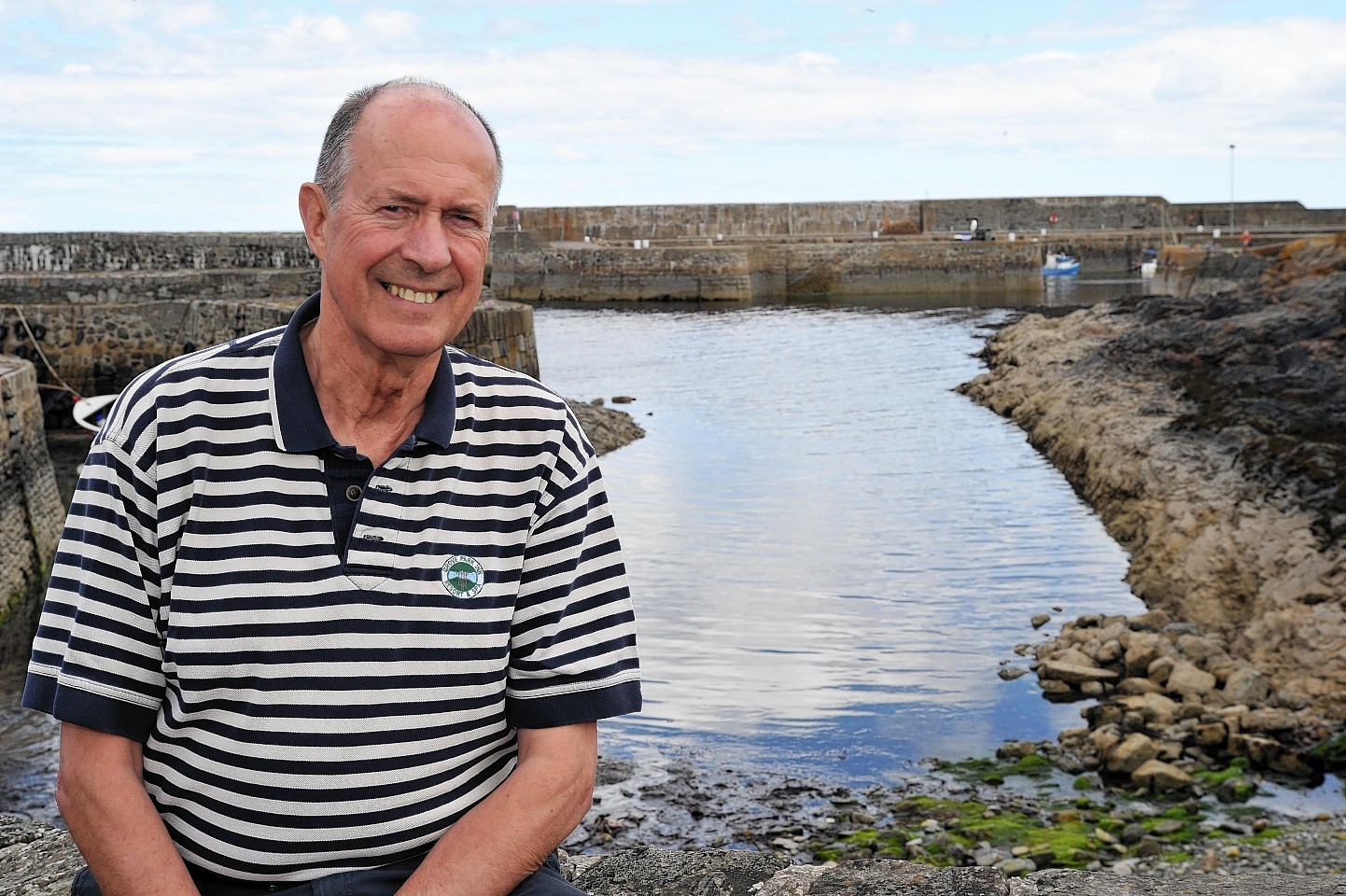 Organisers of the Scottish Traditional Boat Festival at Portsoy hope the event is the perfect tribute to the man credited with transforming it into a major international attraction.
It is currently full steam ahead as the final preparations are made for this weekend's celebration of maritime heritage around the town's 17th century harbour.
But a rather notable absentee will be Roger Goodyear, one its key figures, who died at Roxburghe House in Aberdeen last month.
Mr Goodyear was viewed as the "driving force" behind the extravaganza and the man who helped transform it into a major event for the north-east.
His funeral was held at Portsoy Cemetery earlier this month.
It is hoped the 26th Scottish Traditional Boat Festival will become "enjoyable and memorable" in tribute to Mr Goodyear.
The festival's Vivien Rae expects the lord lieutenant of Banffshire, Clare Russell, to reflect on his death at the official opening tomorrow morning.
Mr Goodyear was vice-lord lieutenant after being appointed to the position by the Queen in 2011.
Ms Rae said: "The Festival will officially be opened by lord lieutenant Mrs Clare Russell, a dear friend of Roger's, whom I'm sure will pay tribute to him and reflect on his longstanding dedication to the event.
"His recent passing has been extremely difficult for everyone at Portsoy Community Enterprise, even more so as the volunteers have been working towards the Boat Festival, which Roger had been actively involved in planning until just a short time ago.
"We are very much continuing with those plans and aim to make the Festival an enjoyable and memorable one in tribute to Roger's longstanding dedication and commitment to the event.
"He will be remembered fondly and very much missed by many in Portsoy over the Festival weekend and far beyond."
This year's boat festival has taken inspiration from Shetland's Up Helly Aa, with members of the iconic Viking squad heading to the Moray Firth event.
They will don their full regalia to take part in a torch-lit parade through the streets of Portsoy on Saturday night.
In addition, visitors will enjoy competitive sailing and an array of fine food and drink, much of it drawn from the surrounding area.
Skilled craftsmen and women will also be displaying their work and their craft.
As many as 16,000 people are expected to visit Portsoy over the festival weekend.
For full details, visit www.stbfportsoy.org.