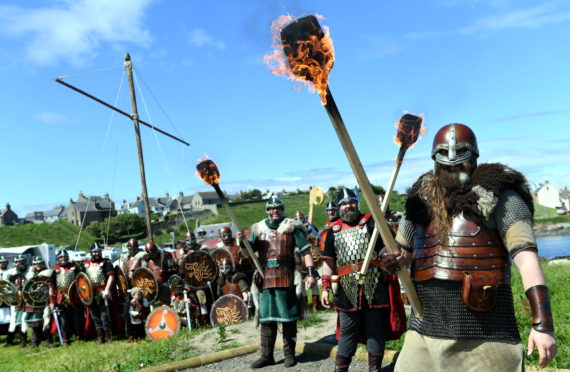 Vikings are preparing to take to the streets in a first for the famous Portsoy Traditional Boat Festival.
The visitors from Shetland last descended on the festival in 2017, and are preparing to the delight the crowd even more this time with traditional torch-lit procession.
Just like they do at Up Helly Aa in Lerwick in January, the 50 jarls will march through the street with their torches before burning a boat.
Music by Portsoy Pipe Band will accompany the procession which will move through the town from Loch Soy to the shore at the Links.
The festival was opened last night by Barbara Dickson and Rab Noakes at Friday Night Gig at the Green.
Festival entry and event tickets can be purchased online at www.stbfportsoy.org or on the day.