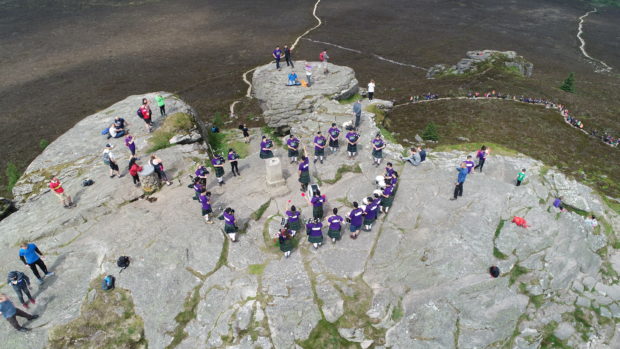 Hundreds of people joined hands to form a human chain around one of the tallest peaks of Bennachie as part of a fundraising celebration of the Aberdeenshire landmark.
More than 400 people trekked five miles, ascending 1,700ft above sea level in the process, to reach the Mither Tap summit yesterday.
Once the participants reached the top they came together to circle the peak – named after a Doric expression for a woman's breast due to its similar shape – and give the hill its "biggest bosie ever" at noon.
And, as the throng took in the breath-taking views of the Aberdeenshire countryside, the walkers were serenaded by Kintore Pipe Band and had their photograph taken by an overhead drone.
The event was organised by conservation group The Bailies of Bennachie, which will split the money raised between three charities.
Fiona Cormack, the group's outreach officer, said: "We certainly ordered the right weather for the bosie. It couldn't have been better, with sunshine and light winds.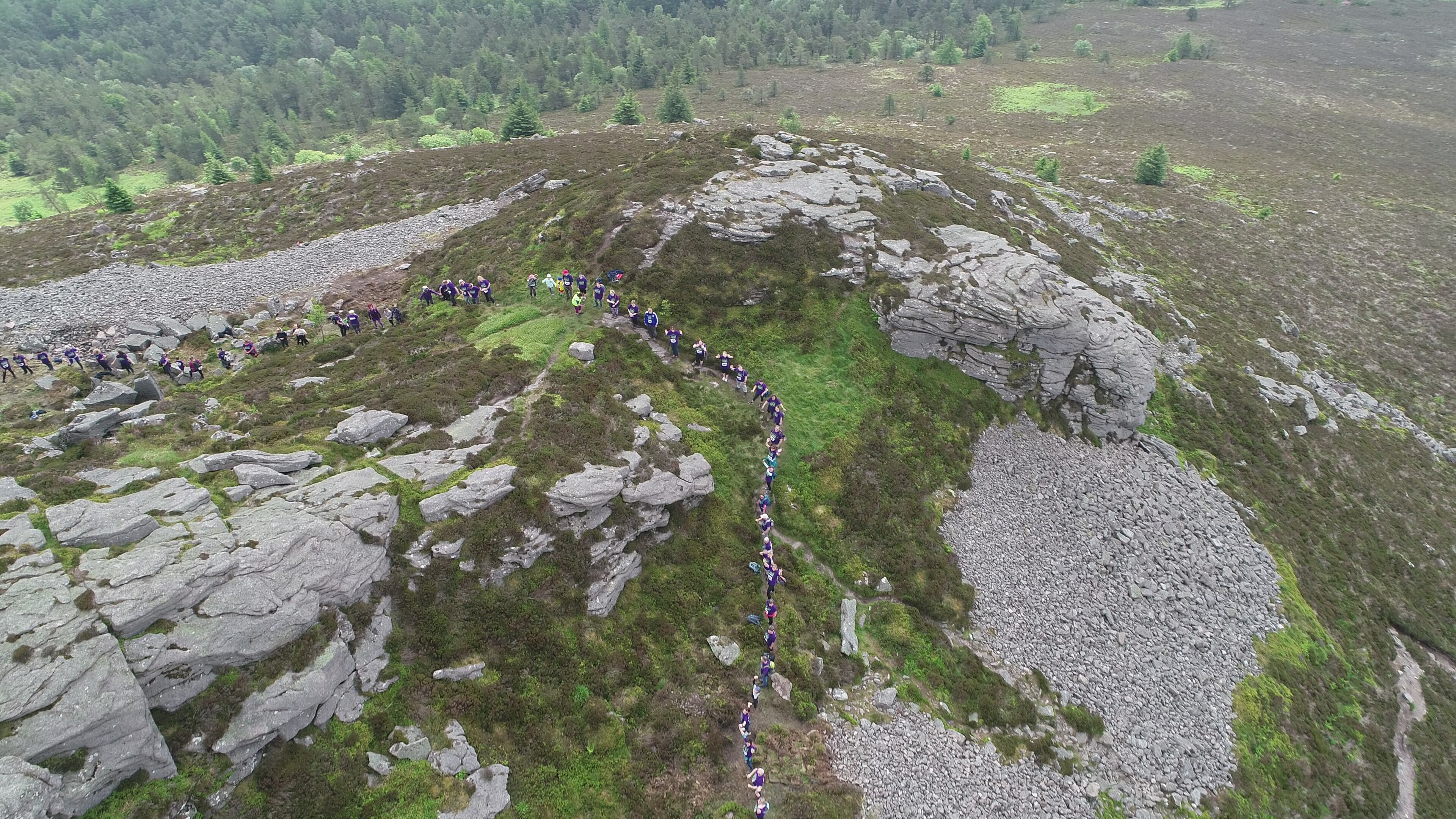 "The youngest was just a baby while the eldest was quite elderly indeed – but everyone made it up for midday.
"Because of the weather, we had almost everyone wearing their Give Bennachie A Bosie t-shirts, so it was like a ring of purple around the Mither Tap.
"The atmosphere was very celebratory – some did a Mexican wave while others were waving to the drone we had.
"It was a bit of an emotional time for some people who hadn't been up Bennachie for many years, so it was a nice achievement for them and there were plenty of bosies between all of us as well."
Walkers of all ages were involved in the event, with some having travelled massive distances to attend.
This included one family who took part after flying from Australia to visit friends in Oldmeldrum.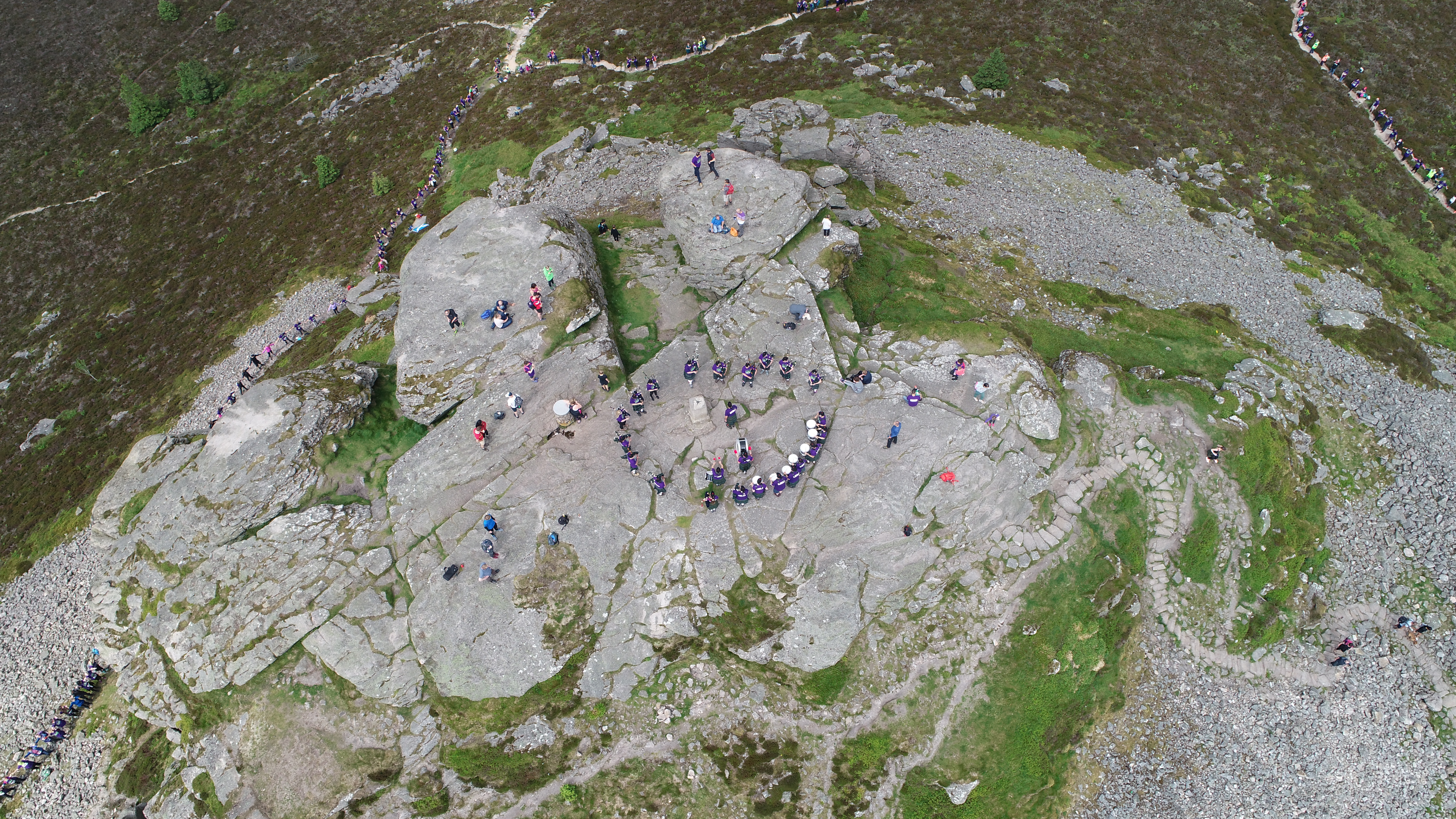 The Bailies of Bennachie organising team is now counting up all of the money raised from the walk, which will be split between Breast Cancer Care, Aberdeen Mountain Rescue Care and University of Aberdeen Development Trust.
Ms Cormack said: "A lot of people were motivated to take part because of the kinds of charities we are supporting.
"Some of them have been ill from cancer – and, with Mither Tap meaning mother's breast, we were round the nipple, so to speak – so it was a really nice moment."