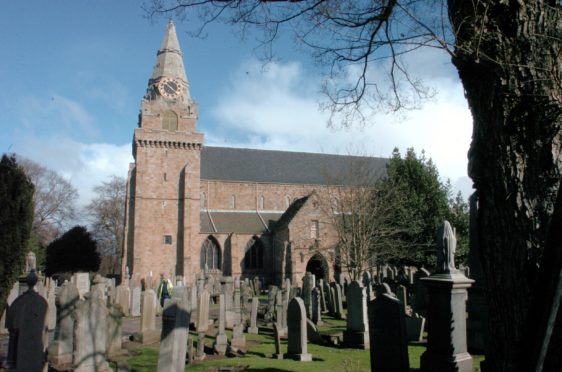 Vital repair work will be carried out on the ceiling of the historic St Machar's Cathedral in Aberdeen.
A £300,000 grant issued by the National Lottery Heritage Fund will finance the conservation work.
Dating from the 1400s, the building is home to an array of stained-glass windows, including five designed by Daniel Cottier and three by Douglas Strachan – all of which were feared to be lost under the decaying ceiling.
But now the centuries old building, which was the first Renaissance church in the UK, is one of five Scottish projects to benefit from the National Lottery Heritage Fund.
The money will go towards repair and conservation work, issuing training to volunteers and introducing school children to the history of the church.
And in 2020 a celebratory event will be held to mark the completion of the restored Renaissance ceiling.
Riona McMorrow, acting head of the National Lottery Heritage Fund, said: "The awards we've made not only demonstrate how incredibly diverse our heritage is, they celebrate the thousands of volunteers who commit their time to making sure our country's past is kept safe for future generations."