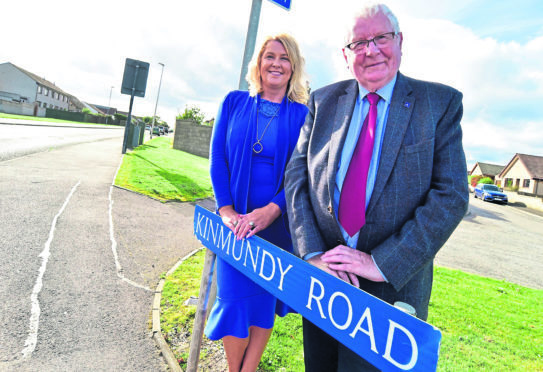 Flashing speed signs will be used in an effort to slow drivers on a Peterhead street notorious for speeding.
Kinmundy Road has  been surveyed by council officers who introduced temporary interactive speed calming measures and carried out covert checks.
Officers noted that that average speeds of 37mph when the covert operations were carried out reduced to 33mph when signs were introduced.
Yesterday, members of the Buchan Area Committee said that justified Kinmundy Road being added to the list of sites speed signs are installed at on a rational basis.
They will be in place for three weeks at a time, returning after a 12-week rotation through other sites in Buchan.
Council officers suggested the move be reviewed in two years' time unless the data collected from the signs indicates there are significant issues.
Councillor Stephen Smith said: "It's clear there is an issue in terms of speeding in this area and the work undertaken by roads colleagues has helped to determine the extent of the problem.
"We have advice here from roads professionals and I'm pleased this will continue to be monitored.
"The speed signs are having an impact when they're being deployed and the information is also being shared with the police so I'm happy to accept the recommendation and agree to the proposal."
Councillor Alan Buchan said he was not content with the measures, emphasising the problem area's proximity to Clerkhill School and claiming the signs have had "minimal impact".
He said: "It's quite frankly an accident waiting to happen.
"All the other roads in the area have traffic calming measures so they should extend the humps on Cairntrodlie onto Kinmundy Road."
He sought a seconder but did not find one.
The committee subsequently unanimously approved to introduce the interactive speed signs on rotation, though Mr Buchan noted his dissent.