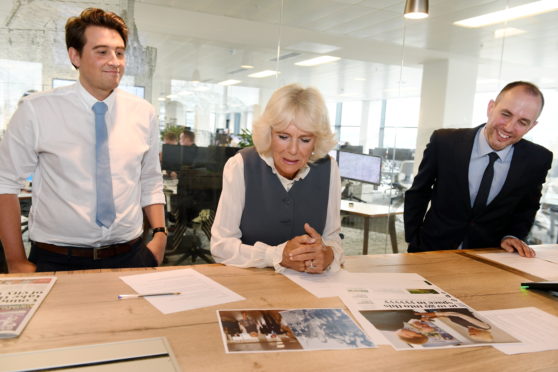 The Duchess of Rothesay was given a behind-the-scenes insight into the newspaper industry as she visited the home of The Press and Journal yesterday.
Camilla was taken on a tour of Aberdeen Journals' Marischal Square office during a day of public engagements across the north-east.
Arriving in the afternoon, she first presented an award to the winners of the P&J's Junior Journalist competition, where youngsters were tasked with designing a newspaper front page about a topic close to their hearts.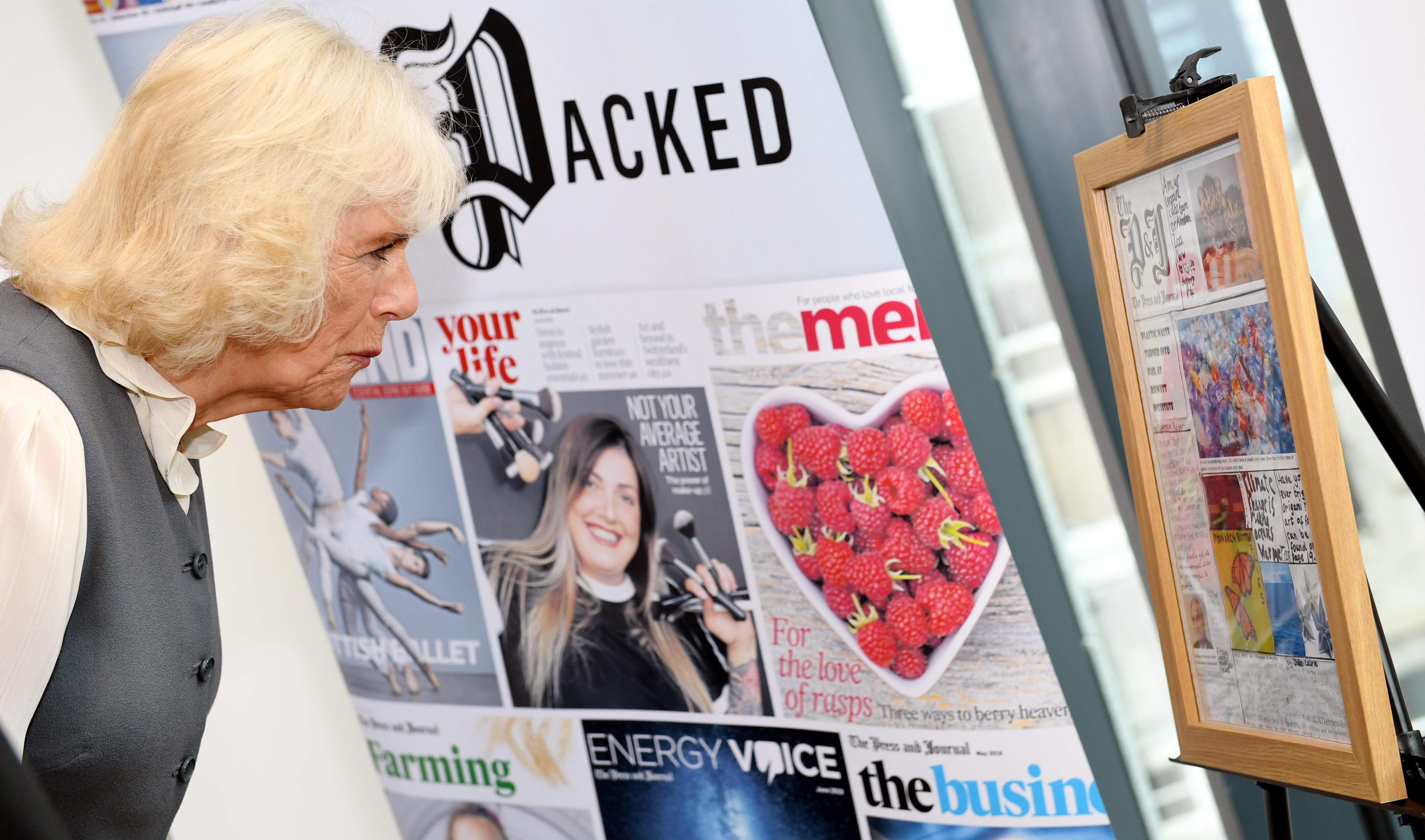 More than 2,000 children submitted more than 700 entries from across the north and north-east for the contest, which was run in association with The News Foundation.
After lengthy deliberations, a team from Culter School on the outskirts of Aberdeen was named the victors and 10-year-olds Ava Duncan and Finlay Mannion were presented with a trophy and P&J-reading teddy bears by Camilla, who was impressed by their story about plastic pollution.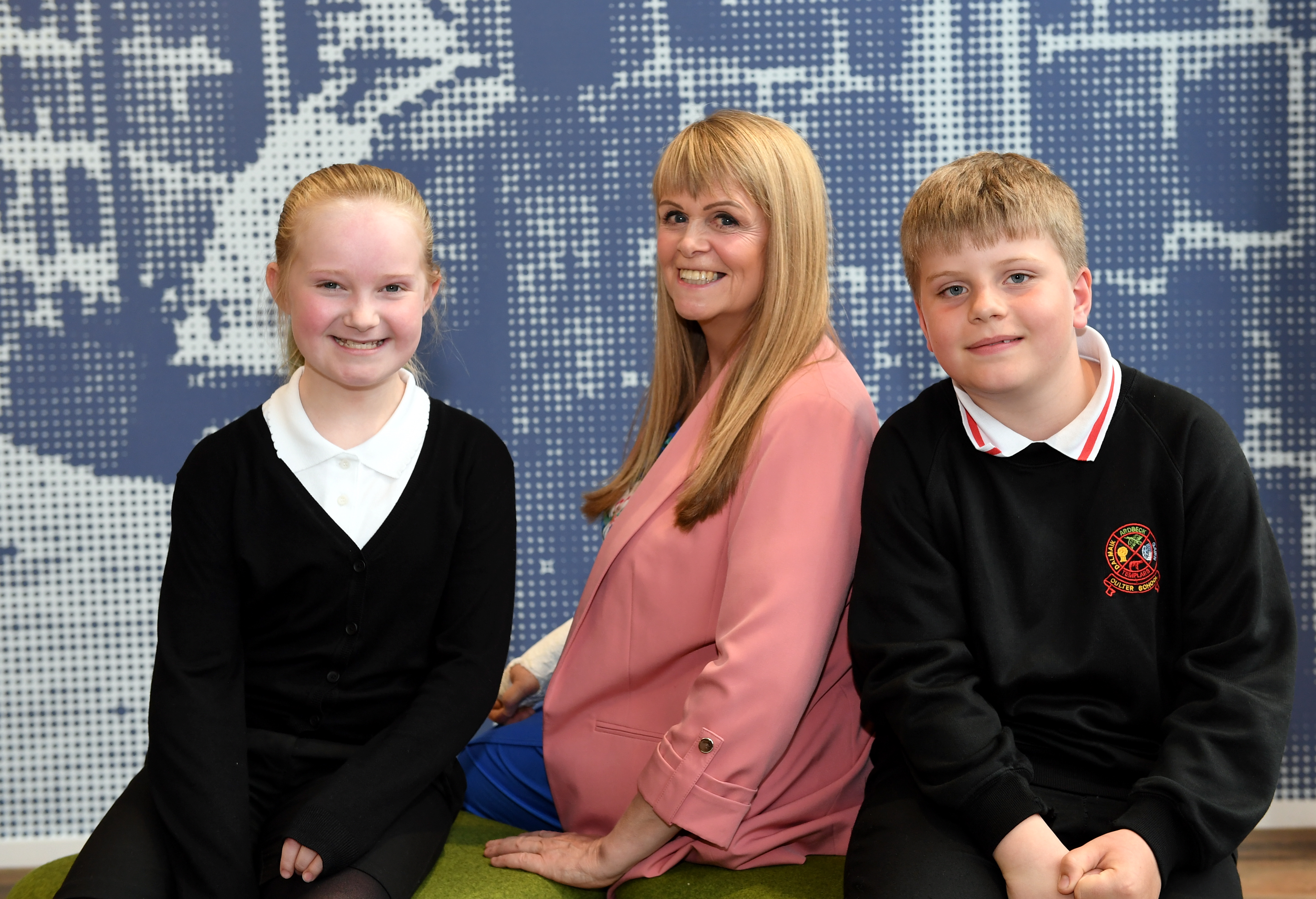 Ava said: "It was very exciting and a once-in-a-lifetime experience.
"Camilla said she liked our topic about plastic as it's a very major issue."
Their teacher, Karen Cochlan, said: "It was a class project and I'm very proud of all of them."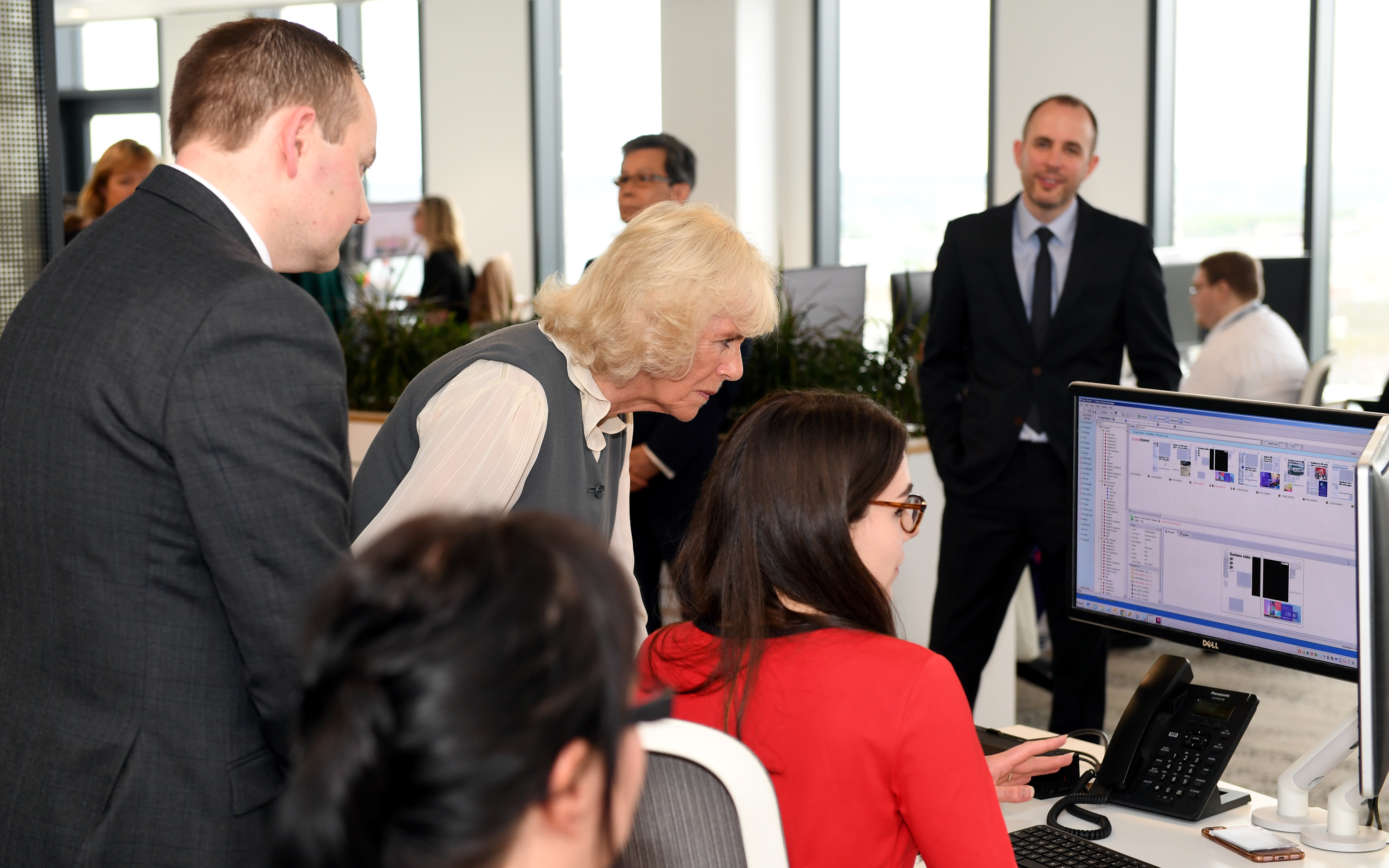 The Duchess of Rothesay also greeted representatives from children's charity Charlie House at the newspaper office – including its founder Tracy Johnstone.
The charity is fundraising to build an £8 million specialist care centre, with £2m generated so far.
Mrs Johnstone said: "It was an honour to be invited and to tell Camilla about the support for our project.
"We had a very good chat, she is obviously well-versed in children's hospices as she is patron of several.
"Camilla wished us well with our fundraising and asked us to keep her updated with progress."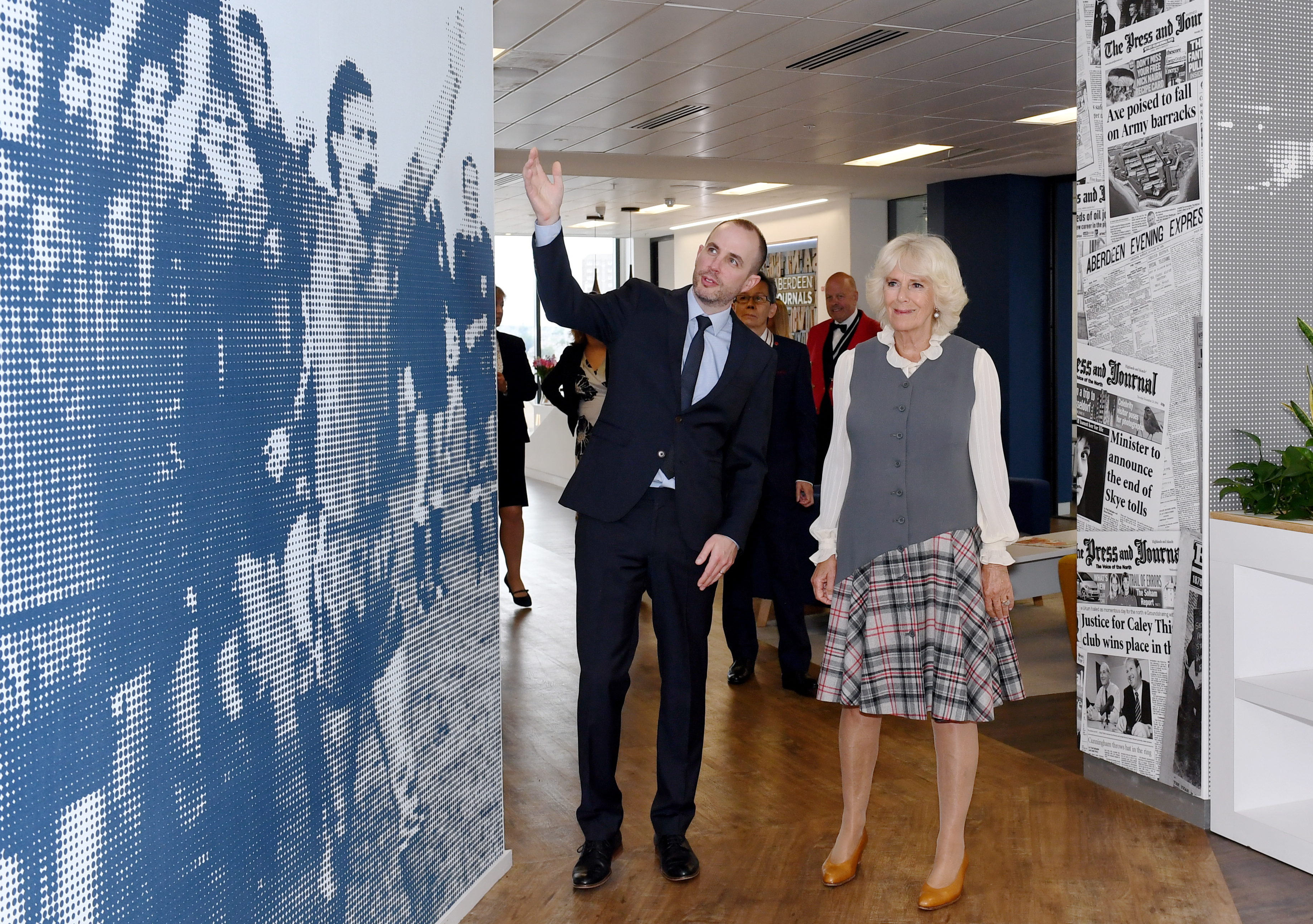 Elsewhere in the office, Camilla was treated to a spread of photographs and historic articles selected by DC Thomson's archives team, remarking at the pictures of her husband, the Duke of Rothesay, as a boy at Balmoral.
Meeting members of staff as she toured the building, the Duchess paused to sign a decades-old guest book reserved for important visitors.
She was shown signatures from Charles, who visited Aberdeen Journals when it was based at Lang Stracht in 1992, and her mother-in-law the Queen, who paid a visit in 1972.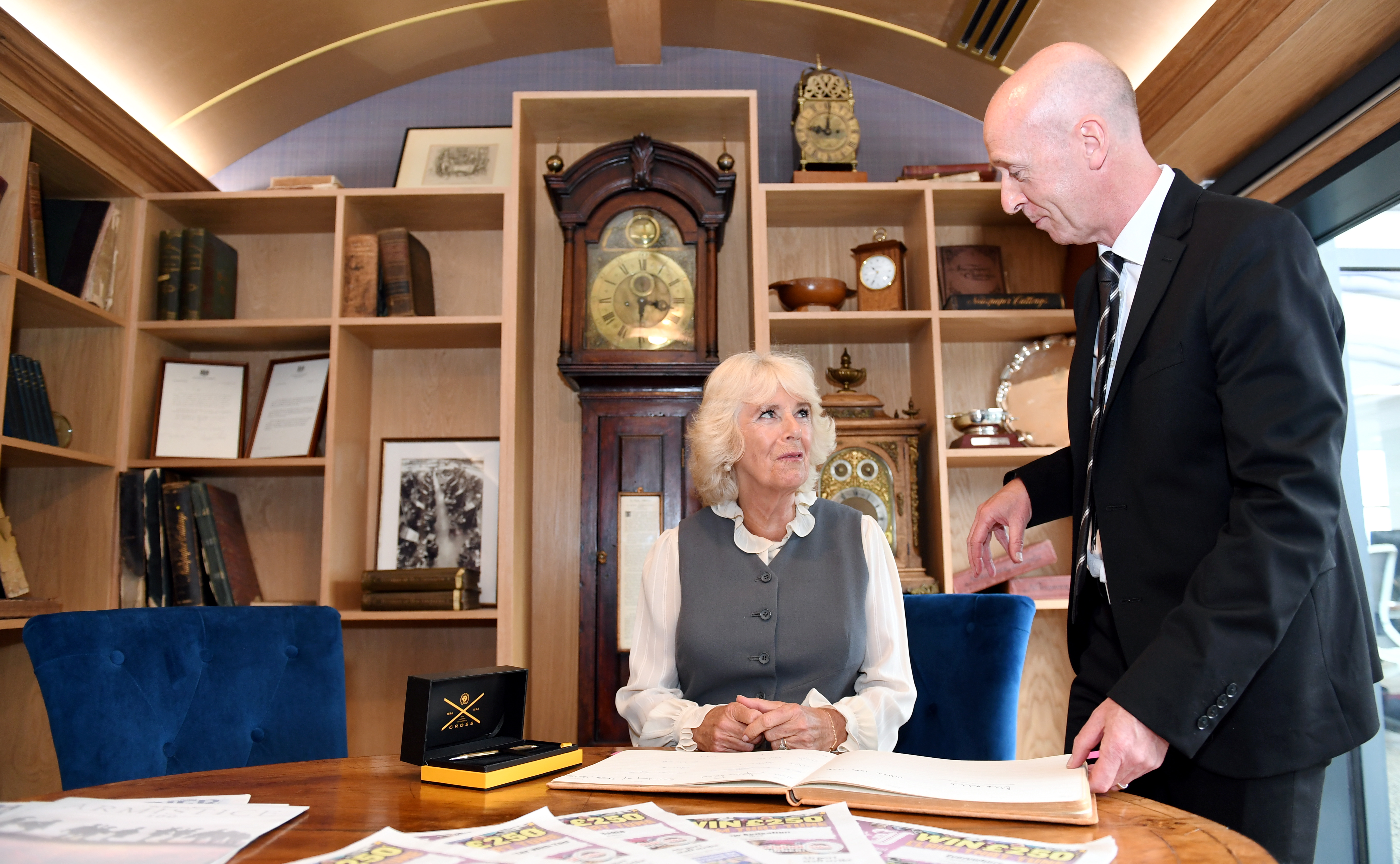 Camilla also sat in on The P&J's afternoon conference, where senior staff made decisions about today's newspaper.
The special guest got to choose which photograph of her visit to Marischal Square would appear on the front-page of the north-east and Aberdeen and Aberdeenshire editions.
The Duchess of Rothesay also became one of the first people to see the new studio of radio station Original 106.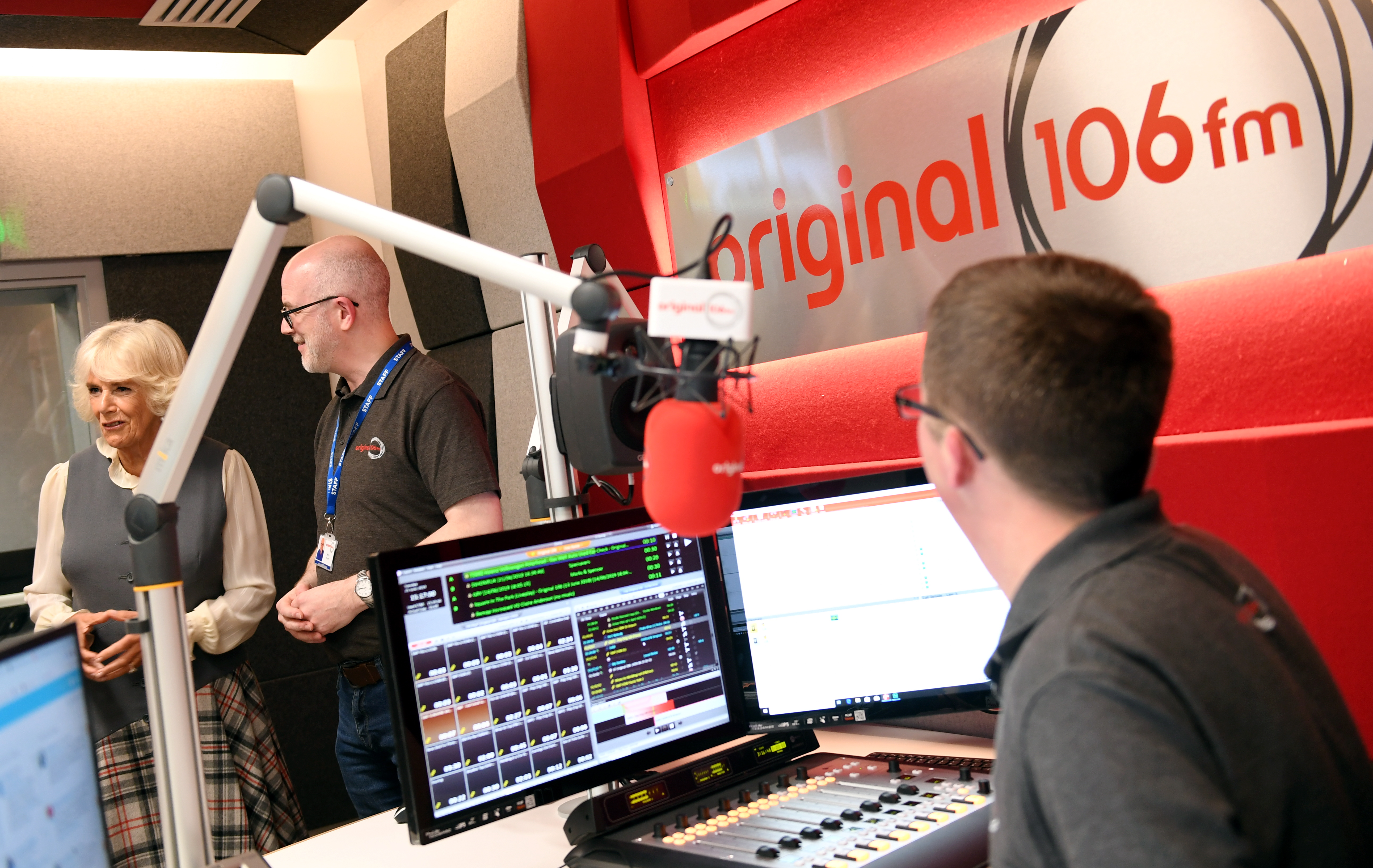 It moved into Marischal Square yesterday, and started broadcasting from its new home just hours beforehand.
Programme controller, Martin Ingram, said it was a "delight" to welcome Camilla.
He said: "She was very inquisitive about how many listeners we have, how they get in touch and what sort of feedback we get from them.
"She seemed to be very impressed by the new studios, and it was really nice for her to see them as we have just moved in."