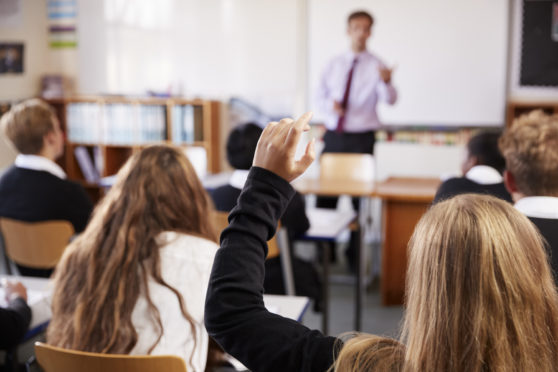 Secondary school children from across Aberdeenshire have this week begun a two-year apprenticeship project designed to prepare them for working in the early learning and childcare sector.
It will involve 130 pupils who will each spend half-a-day each week working in early years environments such as nurseries, as well as studying related subjects in the classroom.
At the end of the project, they will gain a qualification equivalent to a Higher.
The initiative has been designed to increase the workforce Aberdeenshire and improve early learning and childcare across the region.
As part of the project, the pupils will also take part in workshops where they will learn everything from child protection to the skills they'll need to fill in their work experience portfolios.
Councillor Gillian Owen, the chairwoman of Aberdeenshire Council's education and children's services committee, said the "innovative" approach – in conjunction with Skills Development – would equip pupils with a range of important skills.