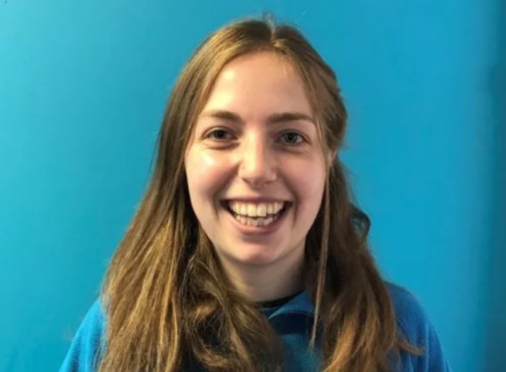 Police will today continue their search for a 22-year-old woman from Banchory who went missing on the Isle of Wight.
A Hampshire Constabulary spokesman said police were still investigating the disappearance of Rosie Johnson, who was last seen at the PGL Little Canada activity centre in Wootton where she works.
The former Banchory Academy pupil grew up in the Aberdeenshire town before graduating from Glasgow University last year.
Police believe Ms Johnson, who is the niece of Edinburgh South Labour MSP Daniel Johnson, is still on the island.
A spokesman for the force confirmed that further searches are expected to be carried out today.
He said : "She is still missing and we are still investigating her disappearance.
"We have had some responses from the public as a result of media coverage and we are working through them today."
The alarm was raised after Ms Johnson failed to turn up for work on Monday and was reported missing by her employer PGL.
When her disappearance was made public, her uncle Mr Johnson posted on social media urging anyone with information about her to contact police on the Isle of Wight.
Yesterday the MSP added:  "Can I thank everyone for their support and kind wishes regarding my niece's disappearance.
"The kind thoughts and wishes are much appreciated.
"There's no new information and I would ask people to respect the privacy of the family as they concentrate on the search."
A large air and land search was launched on Wednesday involving police and volunteers from Isle of Wight Search and Rescue, Hampshire Search and Rescue and the Coastguard.
They searched in and around Wootton Creek, near the adventure centre, with assistance from mud rescue teams from Ventnor Search and Rescue.
A Coastguard spokeswoman said: "Over the past two days Ventnor and Bembridge Coastguard teams and a Ryde Rescue Service lifeboat have carried out a thorough and extensive search with nothing found."
PGL Little Canada is an activity centre for primary school children on the north of the island, set on the banks of Wootton Creek.
A spokeswoman said: "We are providing any support we can to help."
Miss Johnson is described as slim, with mousey brown hair and was last seen wearing a dark blue puffer jacket and trousers.
Her mother is understood to still live in Banchory. Her family, who are growing increasingly concerned about her disappearance, have travelled to the Isle of Wight to help with the search.