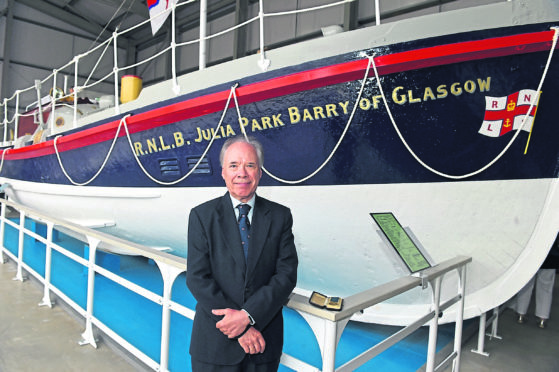 A renowned lifeboat, which helped keep the Buchan coast safe for 30 years, has gone on public display after being lovingly restored.
The Julia Park Barry of Glasgow saved 496 lives when it was based in Peterhead between 1939 and 1969.
During the winter of 1942, the boat carried out its most memorable rescue mission involving the three steamers SS Runswick, SS Saltwick and SS Fidra.
The Julia Park Barry was launched four times in 75 hours and earned coxswain John McLean an RNLI gold medal; the first to be awarded in Scotland for 104 years.
And now, the 46ft, 20-tonne vessel has returned to the Blue Toon and forms a major part of a new display at the Peterhead Prison Museum.
It has its very own shed, following a custom-built structure which was built around the boat while it sat in the grounds of the former jail.
The wooden boat has been completely restored and is now decked out in vibrant RNLI colours.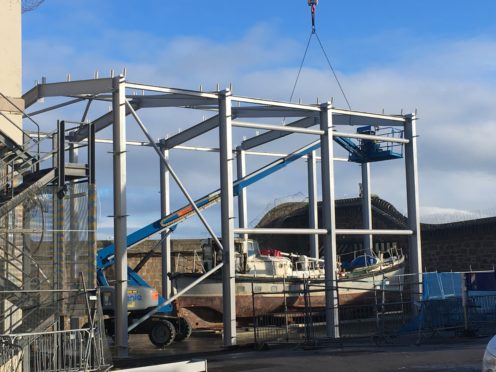 There is also a display featuring its engine and photographs of its crew have been hung on the walls of the building.
It was officially opened yesterday by Professor Sir Lewis Ritchie and the new addition to the award-winning museum has been named the Julia Park Barry building.
The retired GP bought the boat from a yard in Northern Ireland and managed to bring it back to Peterhead saving it from the salvage yard.
Prof Ritchie said: "I became aware that this boat was in need of salvation and care itself.
"It had become derelict in Northern Ireland and was almost beyond repair.
"With the help of many others, we got the boat back after a number of years of trying."
Conrad Ritchie from Score Group said the prison museum was the ideal setting to tell the story of the men who served on board the lifeboat.
He said: "I think it works perfectly because, once you get into the history of the vessel, it is the right place for it.
"I couldn't be happier with how it has turned out. When you are doing a project such as this at the start of it, you are kind of overwhelmed but the boat looks great."