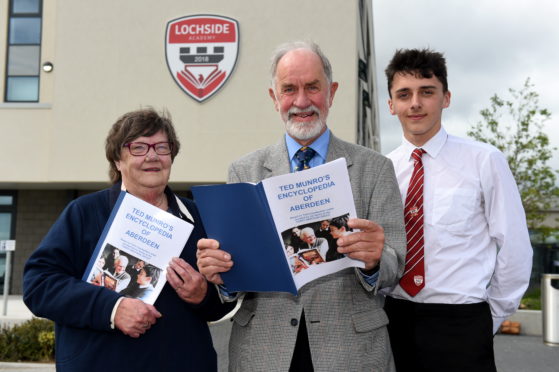 An Aberdeen society had no idea about the treasure trove in their possession after being gifted a collection of plastic boxes, packed with press cuttings, photographs and handwritten documents.
But now, almost two years later, the Torry Heritage Group has produced an encyclopedia chronicling the many interests of James 'Ted' Munro, who was known in his beloved city as The History Mannie.
Mr Munro, who died aged 96 in 2006, was passionate about local history, a lifelong fishing aficionado and was awarded the DSM for his heroics while working aboard a minesweeper in the Channel and Mediterranean during the Second World War.
He was also dedicated to his wife, Annina – the couple were married for more than seven decades – and was never happier than when he was surrounded by children, recounting stories of his time on line-boats, trawlers, minesweepers and other vessels.
It was only after the Torry Heritage Group started sifting through the mass of material they had received from Mr Munro's family that they realised the incredible amount of information which the late Aberdonian had amassed.
Chairman John Dunn said the trove of material had sparked the idea of them creating an encyclopedia from the vast array of fascinating items in the collection.
He said: "We were given the boxes which Ted had collected over the course of about 90 years. And, as we started to look through it, we recognised he had something for almost every letter of the alphabet.
"He was a great enthusiast about ships, fishing, old buildings, local characters, quirky pieces of Aberdeen's history, which most people probably don't even know about, and he took notes about everything under the sun.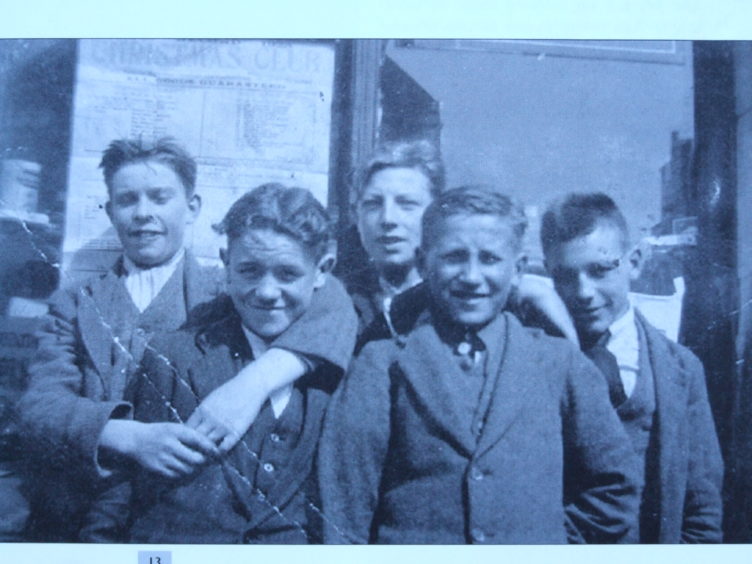 "He delved into the background, for instance, of the Sna' Kirk, which was an old Roman Catholic Chapel in Old Aberdeen, which was built in 1497, but knocked down during the Reformation. He visited markets, harbours, cinemas, playhouses…and wherever he went, he kept a record of it.
"The considerable task of sorting through the contents of the boxes, and of collating and digitising the results, was completed by THG's 'Book group', with George Wood heavily involved. And, as the project unfolded and the sense of momentum built up, the Encyclopedia was born."
The Balmoral Group stepped in to help bind the books and were as enthusiastic about the whole venture as their Torry counterparts.
Jimmy Milne, chairman and managing director of the firm, said: "When we heard about this remarkable project, we were pleased to assist in its production.
"The group has published what will be a valuable reference tool for many years to come as well as being a captivating read for native Aberdonians and 'inabootcomers' alike."