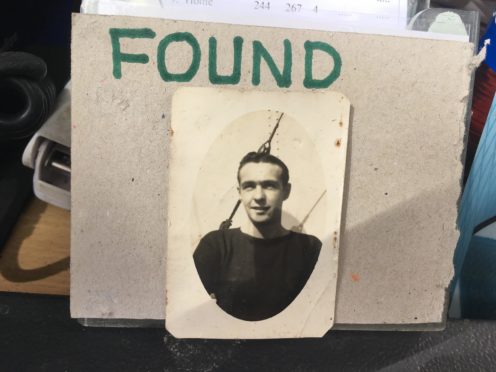 A bid has been launched to reunite a golfer with a sentimental photograph left lying on the links.
Before teeing off at Hazlehead Golf Club on Monday, a sportsman noticed the wallet-sized print on the ground and handed it to staff.
But despite appearing to be a valued picture, no one has come forward to collect their lost property.
The picture is a black and white print of a man with slicked back hair. He is wearing a jumper and is standing in front of what appears to be a boat.
Nine-hole course starter Graeme Benzie said: "It seems that someone, when they were paying for their round of golf, lost this picture from their wallet.
"It's quite an old photo so it must have some sentimental value.
"We want to find out who it belongs to and give it back."
He added: "People at the course are very good with handing in found items, especially things like golf clubs which are always taken in.
"I'm hoping that the person who dropped this photograph will come back to collect it."