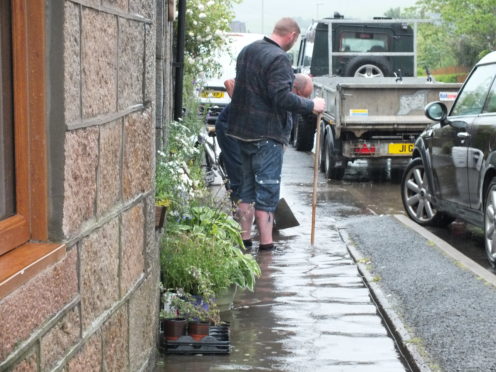 Aberdeenshire villagers plagued by flooding problems have been forced to use brooms to clear overflowing drains and ensure their homes remain dry.
Significant rainfall brought about by a major thunderstorm and caused localised flooding all across Scotland at the weekend.
One community which was particularly affected was Auchleven, close to Insch, and residents yesterday pleaded for the council to fix their drains before the next big downpour.
People living close to the crossroads at the centre of the community had put sandbags in place ahead of the storm, but drains overflowed and water ended up seeping underneath several homes.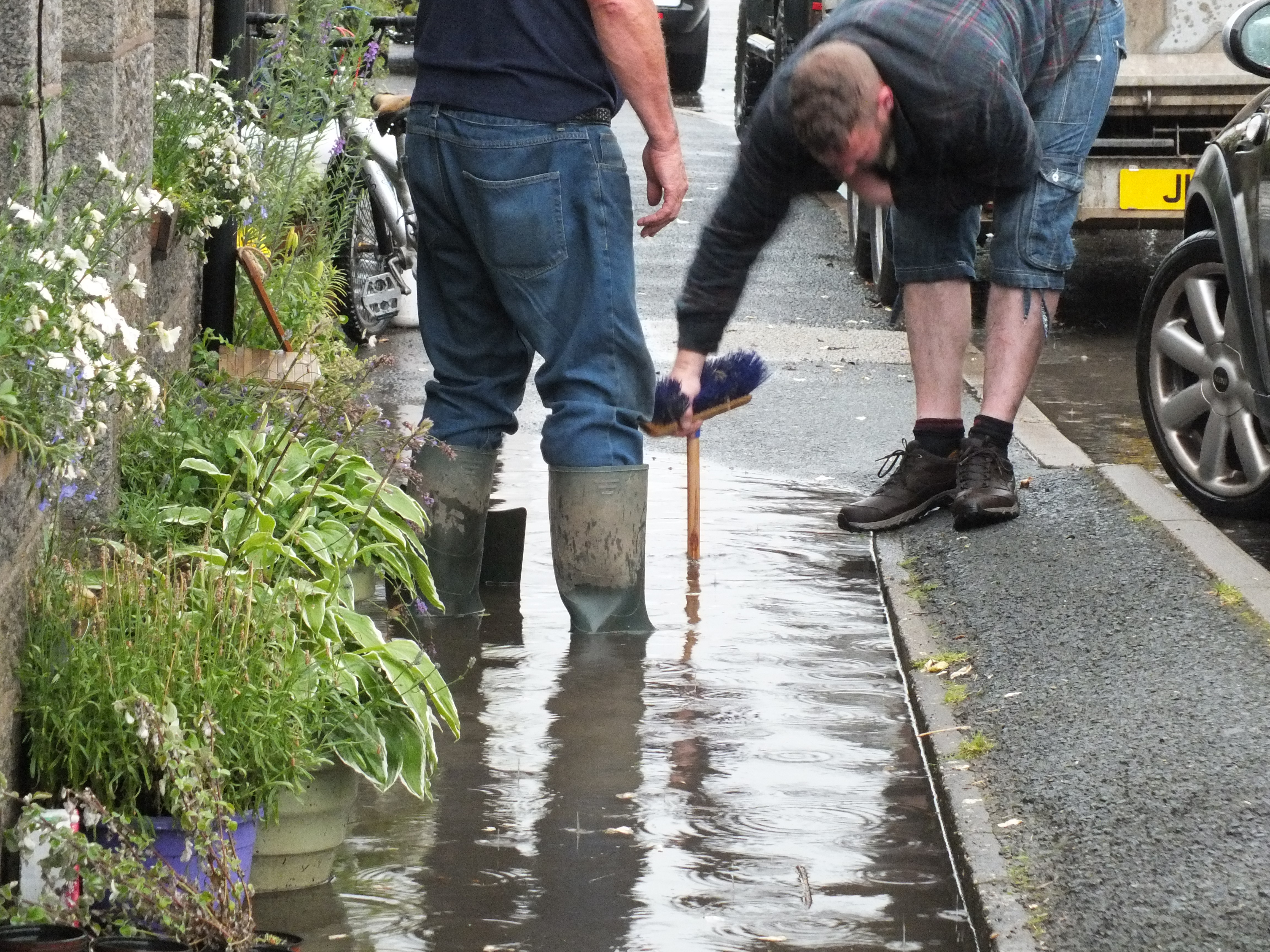 One of the residents, Karen Gray, said the issue of the drains not handling heavy rainfall had been raised with Aberdeenshire Council before, but was never addressed.
Mrs Gray's husband, as well as several of her neighbours, had to wade into the flooded pavement outside their front doors and jam brooms, shovels and more down the drain in order to dislodge the blockage and allow the flood to drain away.
She said: "The water wouldn't have been as bad if the council would actually put rods down the drains instead of just flushing them, obviously that does not work
"We've had problems with flooding in the past, and we've spoken to various councillors and so on about it, but it just keeps happening.
"Whenever it's really bad rain, we get the sandbags out and always expect the worst.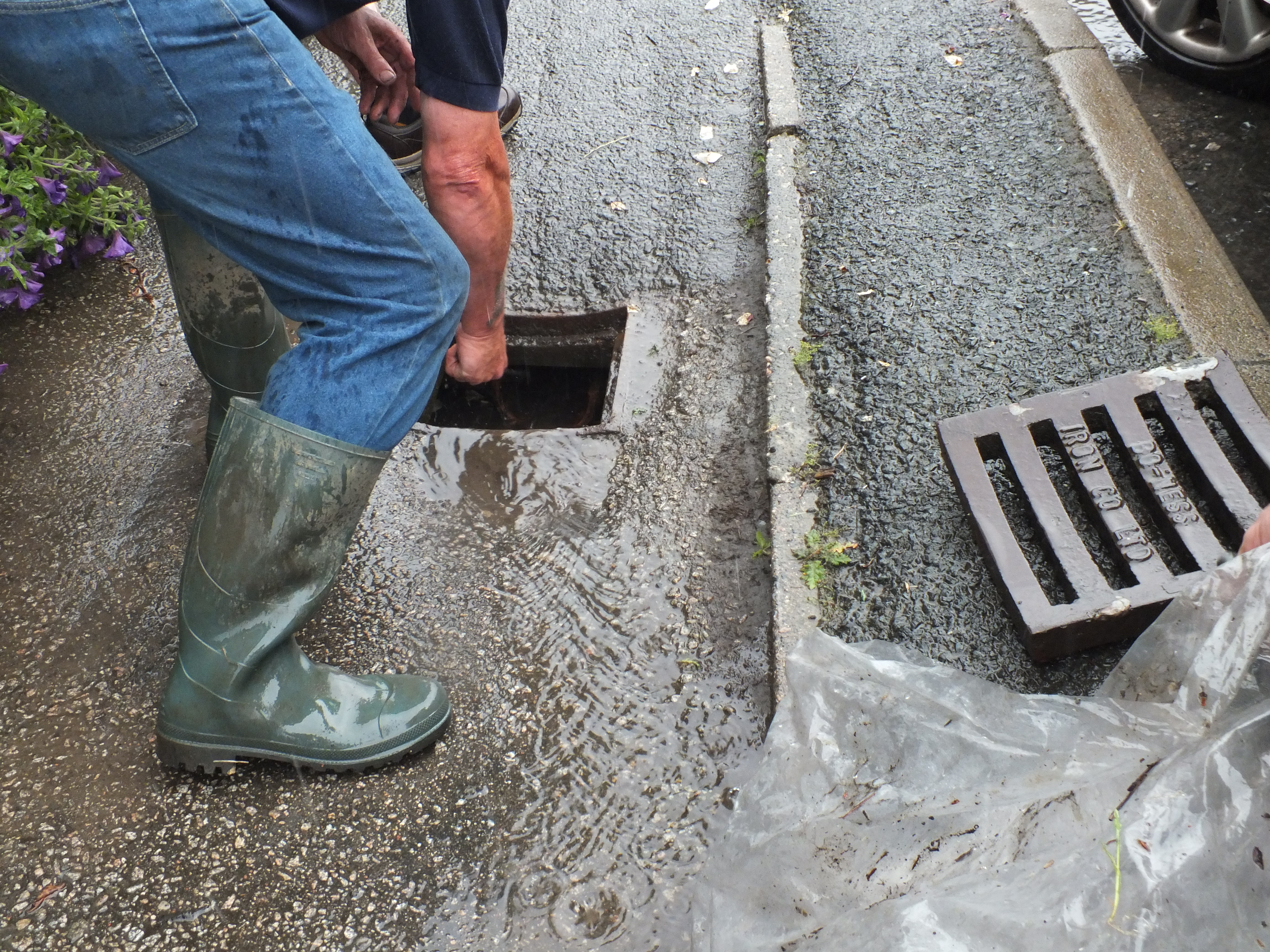 She added: "My husband and neighbours ended up using brooms and pipes used for cleaning chimneys to unclog the drains.
"They managed get rid of whatever was blocking them, and thankfully the water did eventually drain away.
"But how many times will we have to do this before we actually get a permanent fix?"
A spokesman for Aberdeenshire Council said: "The council cleans gullies yearly through a programme of maintenance.
"This particular location is due to be cleaned within the next month, having last been addressed in August last year.
"We haven't been made aware of any particular issues at this location in recent years but are happy to provide advice to the householders."