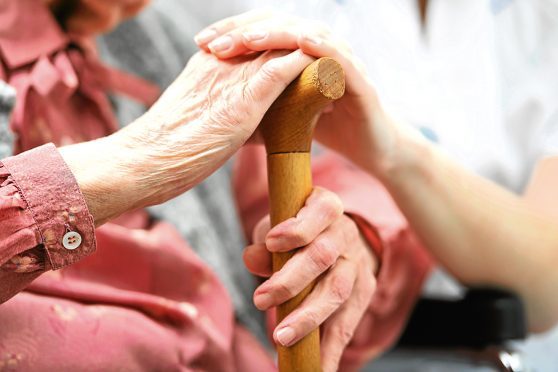 A Banff support worker has been warned about her behaviour after repeatedly yelling at a vulnerable care home resident to stand up.
Lilian Whitelaw has also been ordered to write a reflective account about the way she acted in 2017 while working at Ellerslie Care Home.
The Scottish Social Services Council (SSSC) said Whitelaw showed a "loss of self-control" when she shouted at the resident and "abused her position".
Officials found evidence that around November or December 2017, she "repeatedly shouted 'stand up', 'stop it', 'right, you better stand up', 'get up' or words to that effect and continue to attempt to assist the resident to sit or stand when they refused."
The SSSC found Whitelaw's fitness to practice was impaired and placed conditions on her registration as a social worker.
---
>> Keep up to date with the latest news with The P&J newsletter
---
The report explained her fitness to practice was impaired for various reasons.
It stated: "Service users have the right to expect that they will be treated with dignity and respect and protected from harm by the social service workers in whom they and the public place their trust and confidence.
"Shouting at a resident breached that trust and confidence and represented a misuse of your power, an abuse of your position and placed a resident at a risk of harm.
"Shouting at a resident represents a loss of self-control which is at odds with the  conduct of a person registered with the SSSC and has potential to adversely affect public trust and confidence in the profession.
"Your former employer told the SSSC that you were a trustworthy member of staff and that you were reliable and well-liked by residents and colleagues.
"You displayed frustration in a situation of heightened behaviour.
"The SSSC must act to mark behaviour as unacceptable when a registered social care worker behaves in a way that damages the reputation of the profession."
But ultimately the SSSC concluded that the risk of any repeat behaviour was low.
For a period of 12 months, she will be on a warning and, within three months, must submit a reflective piece about her behaviour with 11 criteria based on the correct attitudes of social workers.