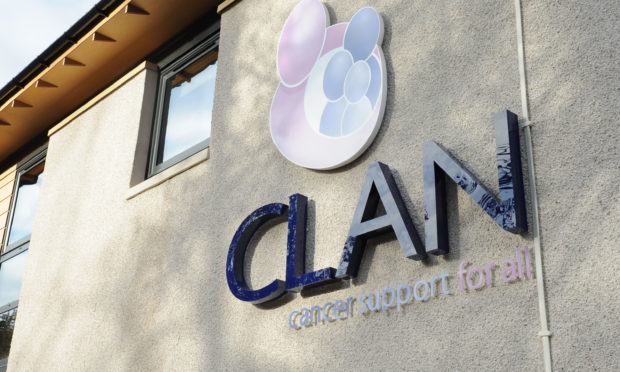 A north-east cancer charity is hoping to bag cash from a supermarket's community fund.
Aberdeen-based Clan Cancer Support hopes Tesco shoppers will bag their bid to claim some of the money raised by charging 5p for carrier bags.
The charity is in the running for a grant of between £10,000 and £25,000 from the supermarket's Bags of Help Centenary Grant Initiative.
Shoppers will be given a token at the check-out and can choose to support Clan or other local causes on their way to the exit.
Clan has seven bases across the north-east and provides free, practical and emotional support to those affected by cancer.
Funding would be used to provide thousands of complementary therapies to help reduce anxiety, stress and fatigue for those going through a difficult time.
Head of cancer support services for Clan Iona Mitchell said: "Unfortunately statistics tell us that the incidence of cancer is growing and each year we see an increase in the number of clients accessing our support at what is a very difficult time.
"We provide these valued and at times vital services free of charge, receiving no government funding and therefore we rely on the generosity of our communities to help us continue to support thousands of people across the north-east every year.
"Our complementary therapies provide physical respite and an escape from the psychological impact that effects individuals when cancer impacts on their life.
"Clan is a truly local organisation – we began in Aberdeen 35 years ago, and today we have seven wellbeing centres and six outreach bases across the north-east.
"We urge everyone in Aberdeen and throughout the north-east to support their local cancer charity by popping a token in the box for Clan."