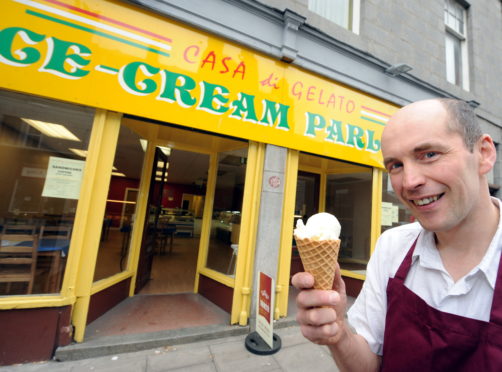 A catering firm has lodged plans to turn an Aberdeen ice cream parlour into a chicken restaurant.
Perth company NES Fast Foods has applied to the council for permission to open a branch of nationwide chain Pepe's Piri Piri in the city centre.
It is looking to take over Casa Di Gelato shop at 194 King Street, which was opened by owner Stephen Bennett in 2009.
Pepe's Piri Piri sells grilled chicken, burgers and side dishes at more than 90 locations across the UK, USA, Ireland and Pakistan.
If permission is granted, the Aberdeen branch will have seating for 48 people and open from 11am to 11pm seven days a week.
NES Fast Foods had asked for permission to turn the property into a restaurant in February, but later withdrew the application.
The re-submitted request includes a number of blueprint drawings of proposed changes to the space as well as a lengthy report into the impact its noise and odours could have on neighbours.