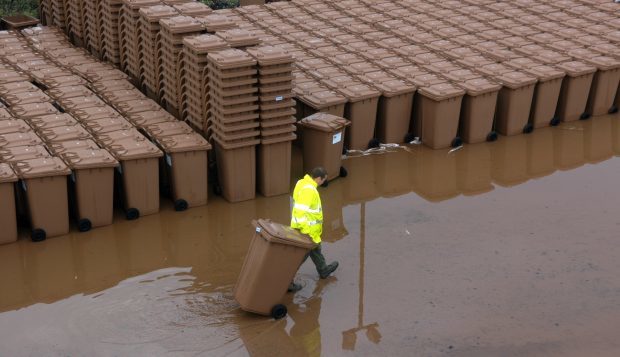 More than 1,000 people have signed up for controversial £30 garden waste permits in Aberdeen- on the first day applications opened.
City council bosses have confirmed that by yesterday afternoon the number of registrations had hit four figures.
Earlier this year the ruling Conservative, Aberdeen Labour and independent administration announced the new charge would be active from September.
Once paid "tamper-proof" stickers can be affixed to brown bins so that garden waste can be collected from them.
Collecting food waste will still be free.
Yesterday concerns were raised that some residents were struggling to access the online registration- with even Liberal Democrat group leader Ian Yuill writing to council chief executive Angela Scott after a constituent told him she could not register for the service online and was told to try again the next day.
However a council spokeswoman said there had been "no issue" with the website.
She said: "There was no issue with the website. The 'MyServices' link was available from 8am Monday morning with the first application received at 8.13am.
"A second link was made live on the 'Garden Waste' information page at 9.30am.  More than 1,000 successful applications were received by early afternoon on Monday."